Reflexology
"I believe reflexology helped me get pregnant"
I have PCOS and irregular periods due to this condition. I've always found it hard to track my periods and when I would ovulate due to these irregularities.
I'd been trying to conceive for a few months and wanted to try something complementary that would mainly relax me and take away my anxieties associated with conceiving. I did a fair bit of research and decided that reflexology was the right option for me. Although it wasn't cheap, it wasn't extortionately priced either.
I met with the therapist and we went through my history, and I informed her what I was using reflexology for. The room I had my treatment in was in her house. It was really spacious, clean, smelt lovely, and there was some relaxing music playing. 
I instantly felt at ease with my therapist, which I feel is a must. You are never going to reap the benefits you deserve if you don't get on and feel comfortable with the person treating you. You also need to make sure you are happy with all aspects of any treatment you choose. 
Find a verified reflexologist near you today. You can choose from over 200 reflexology professionals, to help you find the right holistic practitioner for you.
After talking about my history, I was asked to take my shoes and socks off and sit on a very comfortable recliner chair. The therapist then washed and dried my feet. This treatment is especially good if you are shy of taking your clothes off with a stranger, as you stay fully clothed apart from your feet and calves being exposed.
I had a blanket over me to make sure I was warm and comfortable. I then relaxed and closed my eyes. Personally, I don't like talking during treatments, as I find it hard to focus on what they are doing. I like to be able to relax, let my mind drift and fully immerse myself in the treatment.
The therapist placed one foot on her lap, and the other foot on a stool with a towel placed over it and then set to work. It's quite odd having someone place pressure on your feet and, if you're ticklish, this may not be the best treatment for you. I, however, loved it.
During the treatment, when the therapist got the right pressure at certain points, she would inform me which parts of the feet were associated with parts of the body.  She was also able to tell me about problems in my body that I had left out in our initial chat, as I didn't feel them significant. I'm a nurse and found it fascinating that specific points in the foot could interrelate with bodily organs.
As I had mentioned to her that I was hoping to get pregnant, she worked on the area of my foot associated with the womb, ovaries, and menstruation, also unblocking the tubes.
After two months of reflexology, I was pregnant! I know this was quick, and it may have happened naturally, but I like to think that reflexology played a part. I was so excited and was loving the benefits I'd been feeling; less painful periods, more regular periods, reduced anxiety, better sleep and, of course, feeling so relaxed during treatment that I would often fall asleep.
I decided to continue with reflexology throughout my pregnancy. During sessions, I would relax, fall asleep and often wake myself up by snoring.
The benefits I felt throughout my pregnancy included:
Reduced aching of my tired, swollen feet.
An increase in urination after treatment, as the fluid had been released.
My back didn't ache as much.
Headaches would reduce and general tension, aches and pains associated with pregnancy also reduced.
Whether these things were as a result of just being able to put my feet up and chill for an hour, or if it was due to the benefits of reflexology, I don't know. However, I believe it was associated with reflexology, and both mummy and baby certainly loved it. I would often feel my daughter kicking during the session and, if the therapist touched particular places on my foot, she would respond, which felt wonderful.
Unfortunately, once my daughter was born, I didn't have the time or finances to continue with reflexology - even though I would have loved to. Obviously, I cannot guarantee that reflexology helped me to conceive but, for me, I feel it did. If you're thinking about trying this therapy, I would highly recommend it. You have everything to gain and nothing to lose!
Interested in reflexology for fertility?
Share this story with a friend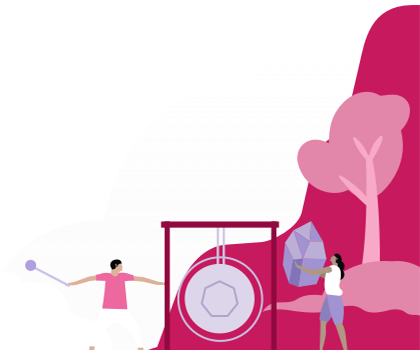 Find a therapist dealing with Reflexology