Reflexology
Jo's mindful reflexology experience
Before a friend recommended it to me, I had never considered reflexology for myself. An overarching paranoia about exposing my ugly tootsies to a stranger, combined with a hearty dose of scepticism, had always put me off; how was touching my feet supposed to help me to deal with my feelings of anxiety, tension and stress?
My friend couldn't sing its praises highly enough, though. So, eventually, curiosity (and a bit of desperation) won through.
My reflexologist (found locally on Therapy Directory) immediately put me at ease in my first session. She asked me several questions about my health: what had led me to seek out reflexology (mostly anxiety and generally feeling "off"), how I was feeling that day, and whether I was currently taking any medication. This helped her to decide what to focus on.
Because I regularly experienced feelings of anxiousness, she opted for mindful reflexology, which is a form that specifically supports relief in this area. Then, she gently tilted my seat so I was lying back, cleansed my feet with a warm cloth, and started pressing and manipulating each foot.
Reflexology can be hard to describe. If you haven't had it before, you may imagine that it's like a foot massage. A reflexologist will spend time pressing and kneading very specific points in your feet (or wherever else you have it, such as your hand), to focus on a particular concern.
To me, the sensation reminded me more of acupuncture (but without the needles!). I felt like I could "feel" some touch points on a different part of my body. For instance, a certain point on my big toe felt like a gentle ripple up my lower leg to my knee.
I felt more relaxed than I remember ever feeling before, and was able to just sink back into the chair and forget my stresses and worries.
The lovely scent of the balm the therapist used, coupled with the gentle music and low lighting, gave me space to just relax and breathe. In fact, I found it so relaxing that I drifted off into light slumber in the final minutes of the session; an hour just isn't enough! 
After my session, I felt warm, relaxed and peaceful - ready to curl up on the sofa with a warm blanket and feel good about myself for a little longer. I am now a reflexology convert. I really look forward to my sessions every three to four weeks as a way to pamper myself and help support my mood as part of my self-care routine.
Find out more about reflexology or find a verified reflexologist in your local area today. With over 200 reflexology professionals to choose from, you can find find the right holistic practitioner to suit all of your well-being needs.
Share this story with a friend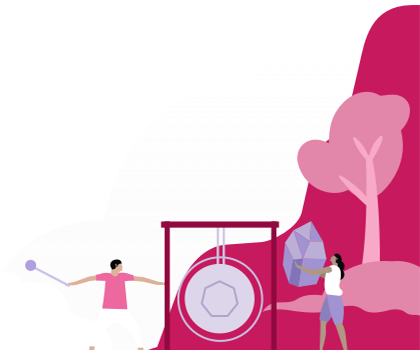 Find a therapist dealing with Reflexology