Reiki
What is Pranic healing and how can it help me?
Do you have aches, chronic pain, anxiety, stress or worry or do you struggle to sleep? Would you like to be in control of your life and have an answer to these problems?
Pranic healing has changed my life – I am physically stronger, emotionally calmer and have a sharper mind since I started practising. 
---
How does Pranic healing work?
Pranic healing is an energy non-touch healing system based on the principle that the body has the ability to heal itself.
The 'energy body' is the double of our physical body. When the chakras and aura get congested in the energy body, this can lead to blockages. These then congest and can manifest in the physical body as physical ailments and emotional issues.
 
As a practitioner, I work to remove the dirty energy by cleansing the chakras and aura. I then energise the chakras and aura with fresh clean energy or prana – this allows the pathway to become clearer so that the body can heal itself in the way it's supposed to naturally do.
 
After treatment, you may feel tired but completely relaxed. It's a good idea to be kind to yourself and allow your body to rest for a couple of hours at least.
The history of Pranic healing
Pranic healing was founded by Master Choa Kok Sui in 1987. He spent 30 years researching and studying many esoteric teachings and energy healing techniques. For 20 years, Master Choa travelled virtually non-stop, instructing students in over 60 countries on six continents.
Pranic Healing teaches us how ancient techniques and timeless wisdom can transform the way we think about ourselves, others and the world around us.
What can Pranic healing help with?
Arthritis, back pain, diabetes, unexplained aches and pains, IBS and many other physical ailments as well as stress, anxiety, worry, grief, depression, trauma and addictions.
 
Many physical ailments are emotional in origin. I work to eliminate the negative emotion concerned and then work on the physical ailment, this allows for conditions to improve and sometimes disappear altogether.
Pranic healing offers a way for you to change your life for good, remove old habits and make the changes you want to see happen in your life.
It allows you to remove the fear so that you can have the career you want, free yourself from worries around scarcity, remove low self-esteem, anxiety and stress, learn to love yourself and be happy, confident and positive.
---
Pranic healing for children
Pranic healing is safe and very effective for children of all ages including babies and teenagers. With Pranic healing, children are often able to release traumas and pain before it is ingrained and can return to their natural, happy selves fairly quickly.
I provide a safe place (either via Zoom or in-person when we are able) for children to talk about their feelings in a nurturing environment. Energy works quicker in children and they are able to relax easily.
 
I've seen a huge improvement in the children and teenagers with whom I've worked with on both an emotional and physical level, and have particularly helped them to deal with stress, anxiety and low self-esteem. Also, treating the emotions has helped many to deal with more complicated physical conditions, such as better control of blood sugar levels for type 1 diabetics.
---
Pranic healing for animals
Animals respond beautifully to Pranic healing and have no resistance to it. I've used Pranic Healing to treat a dog suffering from multiple seizures (alongside veterinary care), to calm anxious animals, for post-operative trauma and to speed up the recovery of a broken bone, and is great for nervous and timid rescue animals.
Our pets' health and well-being are affected by our emotions. If they are surrounded by stressful situations, they absorb the energy. The negative energies collect and build in their aura, and can create imbalances both physically and emotionally.
---
I offer trial sessions – £30 for 30 minutes via Zoom (or in-person when we are able to) – for total stress and anxiety detox healing. I also run meditation sessions currently via Zoom.
Walk away feeling lighter and relaxed… Come and experience Pranic healing for yourself. Please feel free to contact me for more information.
Share this article with a friend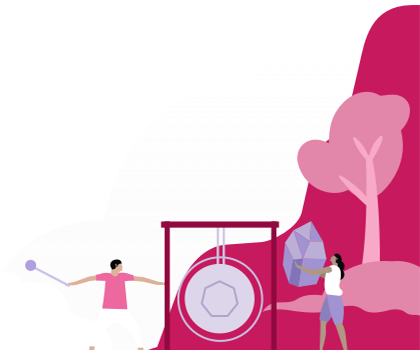 Find a therapist dealing with Reiki