Therapies
Thai massage
Thai massage, also known as Thai yoga massage, is a traditional healing system which combines acupressure, Ayurvedic principles, and assisted yoga postures. It is a truly holistic style of bodywork. Here we'll explore Thai massage therapy in more detail, including what to expect from a session, how it can help, and how to find a Thai massage therapist.
What is Thai massage?
Thai massage is an ancient massage technique that originated in India and was brought to Thailand by Buddhists about 2,500 years ago.
Often colloquially referred to as "lazy yoga", there is nothing lazy about this type of massage therapy. On the contrary, it is one of the most active types of massage treatment, which focuses on stretching and warming up the body, much like yoga therapy.
Energy work
Aside from the physical benefits of massage, Thai massage is thought to be a wonderfully energising and balancing treatment - it benefits the mind and soul, too.
It uses energy work, which involves applying pressure to specific points on the body to open channels that will improve the flow of energy throughout the body. The concept of metta (loving-kindness), based on Buddhist teachings, is an integral part of this practice, as is meditation.
The treatment is thought to give you what you need, energetically. Before a session, if you are feeling tired and in need of an energy boost, the masseuse can help you to achieve this. Equally, if you feel as though you need to slow down and relax, you can also gain this from treatment.
---
What happens during a Thai massage session?
Unlike other massage techniques, where you might lie on a bed or massage table, Thai massage typically takes place on a mat or firm mattress on the floor. Although, some practitioners may make use of a table, and this is known as 'Table Thai'.
This therapy requires you to participate more actively than a typical massage. There is constant body contact between the masseuse and client but, rather than rubbing on muscles, the body is compressed, pulled, stretched and rocked.
Traditional Thai massage does not use oils or lotions, and you will remain clothed during the treatment. Due to the variety of yoga-like positions, it is advised that you wear loose, comfortable clothing or activewear.
The massage combines gentle massaging, assisted stretching and acupressure therapy all with the client warm and comfortable, in their full stretchy clothing, which takes place on a soft floor futon. With trust from the client and, more importantly, patience, gentle manipulation and careful communication from the practitioner, the results can be very effective.

- Read more about how Thai massage can help to alleviate pain and soreness.
The masseuse may use their legs and feet to position the body or limbs of their client. This should not cause pain or discomfort, so you should let your massage therapist know if you do experience either of these things.
What is a Thai foot massage?
Thai massage can also be applied to the feet. Not unlike reflexology, it involves gentle pressing on parts of the foot to produce an effect in other parts of the body. It leaves you with a feeling of relaxation, natural balance, and general well-being.
---
What can Thai massage help with?
Thai massage can help relieve joint pain and muscle stiffness, as well as back and neck pain, and headaches. It is also a useful treatment for conditions ranging from digestive disorders, high blood pressure and PMS, to chronic fatigue, insomnia and migraines. If you are experiencing ongoing pain from whiplash or other injuries, Thai yoga massage can aid in your pain management.
More generally, the treatment can enhance relaxation, boost immunity and improve both blood and lymphatic circulation. It also helps to increase your flexibility and energy levels and is widely reported to reduce stress, release tension, and promote inner peace and calm.
After a Thai massage, you may feel very relaxed. However, it's important to keep in mind that your muscles have been worked, stretched, and prodded. So, after a Thai massage, you should rest and drink plenty of water.
With traditional Thai massage, energy blockages are released with a calming, meditative atmosphere. It blends elements of acupressure, physiotherapy, meditation, energy healing, chiropractic and Ayurveda.
How to find a Thai massage therapist
When searching for a Thai massage therapist, you should check they are suitably qualified to practice.
For your peace of mind, massage professionals must meet the requirements of our proof policy before becoming a member of the Therapy Directory. This means they must provide proof of qualifications and insurance or membership with a professional body (such as the Complementary and Natural Healthcare Council).
Searching for a therapist can be overwhelming, especially with so many forms of massage available. We encourage all members to fill their profiles with plenty of information so that you can learn as much about the way they work and their experience as possible.
---
Disclaimer: At Therapy Directory we verify that massage practitioners have qualifications and insurance, or membership of a professional body, associated with massage only. We encourage you to check they have the specialised skills required to offer Thai massage specifically.
Related topics
Would you like to provide feedback on our content?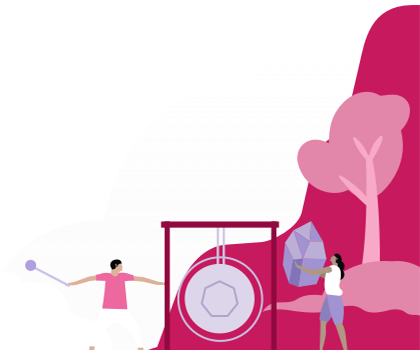 Find a Thai massage therapist