Therapies
Pregnancy massage
A pregnancy massage, or prenatal massage, is a type of massage adapted for pregnant people. This means it will take into consideration the ways pregnancy impacts the body, helping to relieve any aches, pain and stress. Here we'll explore pregnancy massage in more detail and what to expect in a session.
What is a pregnancy massage?
During pregnancy the body goes through a great deal of change. Some of these changes can be uncomfortable, and you may find yourself experiencing new types of pain or aches in new places. The aim of pregnancy massage is to help ease tension, relieve pain and improve the wellness of both you and your baby.
Similarly to other types of massage, you will lie on a table for your massage, but you'll likely be asked to lie in a certain position that's safe for you and the baby. You may be offered cushions and props to help you get comfortable while the massage therapist works.
The techniques used are similar to other types of massage, though your therapist will likely avoid deep tissue work, sticking to gentler strokes and movements. Your massage therapist will have a good understanding of the changes that take place during pregnancy and will be able to adjust their approach with this in mind. Of course, before the massage, you'll also have time to talk about any specific discomfort.
---
Is it safe to have a massage while pregnant?
Some types of massage are best avoided during pregnancy, but because pregnancy/prenatal massage is catered to pregnant people, it is safe.
Generally experts advise you to avoid all types of massage during the first trimester, so it's best to wait until a little later in your pregnancy to book one in. If you are feeling unwell or nauseous, you may also want to wait until you can really relax and enjoy yourself. If you have any other medical conditions or aren't sure if it's safe, be sure to speak to a medical professional beforehand.
When it comes to the oils used in pregnancy, there are certain types that are best avoided. Your massage therapist will be knowledgeable about this and will only use oils that are safe for both you and baby.
---
What are the benefits of pregnancy massage?
Carving out time for self-care in the form of a massage will have many benefits. Here are some you can expect from pregnancy massage.
Relieve pain and discomfort
Pregnancy can cause pain and discomfort for some, often in the lower back, hips and legs. Massage can help to relax muscles and joints, encouraging blood flow and mobilisation. This can reduce pain and increase range of movement in sore and stiff areas.
Eases stress and anxiety
While pregnancy can be an exciting time, it can also bring with it stress and anxiety. While a massage won't eliminate all your worries, it can give you the space to step back and relax. Offering you time to truly disconnect from everything and enjoy the sensation of being cared for, massage encourages feel-good hormones. This helps to reduce stress levels and helps you feel calmer and in control.
Promotes sleep
Trying to sleep while pregnant can be difficult. As massage is so powerful at reducing stress and relaxing the body, it can also do wonders for your sleep. Regular massages can help you fall asleep more easily and sleep more soundly.
Reduces swelling
Some pregnant people will notice swelling in their feet, this is due to the extra pressure from your uterus and increased blood flow. Massage can help to gently relieve this, making your feet feel a lot more comfortable.
Offers bonding time
The time and space offered by pregnancy massage gives you a brilliant chance to be still and reflect on what's happening. It gives you the opportunity to focus on your baby and bond before the big day.
Increases body awareness
Massage is a great way of helping us tune into our bodies and what we need, and this can be especially helpful when pregnant.
While regular massage may help reduce anxiety, aches, and pains that come along with pregnancy, it will also help you with body awareness. Understanding your body better can increase your ability to relax during the early stages of labour, so it's great practice for the big day.
What to expect from a pregnancy massage
When you arrive for your pregnancy massage you will have a brief consultation with your massage therapist. This is when you can discuss how your pregnancy has been so far and any mental or physical concerns you have that you'd like massage to help with.
You'll then be asked to make yourself comfortable on the massage table and will get instructions on how best to position yourself. When ready, your massage will begin, with your therapist focusing on any areas you mentioned. If you are uncomfortable and need to change position, just say and your therapist will guide you into a more comfortable one.
The massage itself should feel pleasant and relaxing. If you feel discomfort or pain at any point, just let your therapist know so they can adjust their approach. Some people may want their bellies gently massaged, others will want to avoid it as it can be sensitive. This is totally up to you. Be sure to let your therapist know if there are any areas you want them to avoid.
When the massage is over, you may be advised to rest up for the rest of the day and avoid anything too strenuous. Lots of water is also recommended after a massage to support any toxin release from the process.
If you're ready to book a pregnancy massage, you can use our search tool to find a massage therapist.
---
Disclaimer: At Therapy Directory we verify that massage practitioners have qualifications and insurance, or membership of a professional body, associated with massage only. We encourage you to check they have the specialised skills required to offer pregnancy massage specifically.
Related topics
Would you like to provide feedback on our content?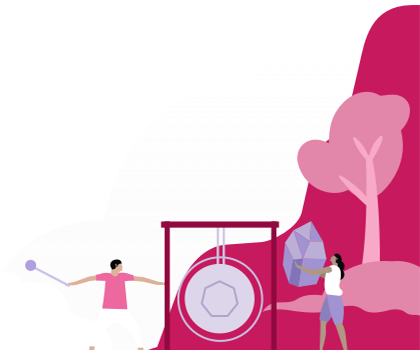 Find the holistic therapist for you