Therapies
Swedish massage
One of the most common forms of massage, Swedish massage aims to ease tense muscles and encourage relaxation. This type of massage uses various techniques to prompt better circulation, loosen tight muscles and reduce stress.
What is a Swedish massage?
Swedish massage, also sometimes referred to as 'classic' massage, is a whole-body treatment that involves a therapist using their hands to manipulate your soft tissues and muscles. This is the foundation on which many other types of massage are built on in Western culture.
The overall goal of Swedish massage is to help you feel more relaxed, in both body and mind. This in itself can have wide-ranging benefits, such as improved sleep, reduced pain and a lifted mood. The techniques used should therefore feel good, with you dictating how firm you'd like the massage. Generally speaking, Swedish massage uses a lighter touch than deep tissue massage and sports massage. This will depend on your therapist, what you like and why you're seeking massage.
A typical Swedish massage will last around 50-60 minutes for a full body treatment. This will include your back, neck, shoulders, arms, legs, feet, and may also include your head. Your massage therapist will use oils to help their hands glide on your skin better and these may include aromatherapy oils.
What is the difference between a Swedish massage and a regular massage?
If you are booking a regular 'massage', chances are it will be a Swedish massage. While Swedish massage is its official name, it has become so foundational that it is also referred to as a 'classic' massage or simply, a massage.
Techniques used in Swedish massage
Swedish massages use various techniques, including effleurage, petrissage, friction, tapotement and vibration. Let's look at these in more detail.
Effleurage
This technique is often used at the beginning and the end of massages. Using circular and gliding strokes, effleurage can help 'warm up' the muscles at the start of a session, and soothe them at the end. Depending on what you've asked for, your massage therapist may use feather stroking (using a light touch), superficial effleurage (a medium touch) and/or a deeper effleurage (a deep touch).
Petrissage
Petrissage refers to a kneading technique that goes deeper than effleurage. Your massage therapist will use kneading, rolling, pulling and wringing motions to compress your muscles and soft tissues. The aim of this is to improve mobility and support the lymphatic system.
Friction
Using thumbs and fingers, friction is a technique often used on joints and smaller surface areas. Your massage therapist will rub the area in a circular or linear motion to help realign and soften tense muscles.
Tapotement
This technique refers to tapping and drumming motions which can be used to stimulate blood flow. Tapotement can also promote the body's feel-good hormones, endorphins, which encourage us to relax.
Vibration
Vibration is a type of shaking motion, where your massage therapist uses their hands to 'shake' certain areas. This loosens up the body and encourages it to relax, helping to soothe nerves in particularly knotty areas.
---
What does a Swedish massage do?
As discussed, a key aim of Swedish massage is to relax you and ease tension in the muscles. This alone can have several knock-on effects, including helping you to sleep better and reducing pain. The relaxation aspect can reduce stress, not only in your body but in your mind too. This combined with the release of endorphins that happens during massage can do wonders for your mood.
There is promising data from biological studies looking at massage and its effect on brain chemistry, revealing improvements in levels of stress, anxiety, and depression.
Massage can also improve blood circulation. This can benefit your heart health and is thought to stimulate the body's natural healing abilities. The lymphatic system is also affected by massage, encouraging the release of built-up lymphatic fluid.
As Swedish massage works on relaxing muscles and joints, it can help to improve mobility, range of motion and flexibility. It's also thought that having regular Swedish massages can have a positive effect on immunity, likely due to the way it reduces stress.
---
Do I need a Swedish massage?
Whether you're looking for a way to relax or a way to ease aches and pains, Swedish massage can help. If you're dealing with a lot of stress and/or pain, this approach is an ideal way to support you. And if you're well, it can be a helpful way to continue feeling good.
Massage is often seen as a luxury and while it certainly can be luxurious, the wide-ranging benefits make it a brilliant self-care tool to add to your regular rotation.
---
What can I expect from my first Swedish massage?
If you've never had a massage before, a Swedish massage is a great place to start. You can either go to visit a massage clinic or have a mobile massage at home. At your massage appointment, you will likely be asked to fill out a short form (this may also be done as a consultation directly with your masseuse). Here you can tell your therapist about any medical conditions you have and perhaps any areas you'd like to focus on in the massage. You should also tell your massage therapist if you are pregnant.
Next, you will be taken to a room where you'll have your massage (if visiting a clinic). Here your massage therapist will leave you to undress and get under the towel on the massage bench. Some clinics offer disposable underwear, but you are also welcome to keep your own underwear on if that makes you feel more comfortable. Your massage therapist will only expose the part of the body they are working on during the massage.
As your massage starts, your therapist may check in with you about how firm you'd like the pressure, so you can dictate how deep the massage is. If you feel uncomfortable or in pain at any time, let your therapist know so they can adjust the pressure. Your massage therapist may have music playing, you can ask for this to be turned off if you prefer, but many enjoy the relaxing effects.
Once the massage is done, you will be left to get dressed again (as your skin may have residual oil on it, it can be wise to wear clothes you can easily pop in the wash). Your massage therapist may advise you to take it easy after the massage, drinking plenty of water to help the work that's been done. They may also recommend how frequently you should get massages, to support your wellness goals.
Is Swedish massage safe during pregnancy?
Yes, Swedish massage is safe to have when you're pregnant. Let your massage therapist know, however, so they can recommend the best positions to help you feel comfortable during the massage.
How to find a massage therapist
If you're ready to try Swedish massage, you can find a therapist using our search tool. Here you can specify whether you want an at-home massage, or to visit a clinic. You can search by location, browse our therapist's profiles and get in touch with those who you resonate with to arrange an appointment.
---
Disclaimer: At Therapy Directory we verify that massage practitioners have qualifications and insurance, or membership of a professional body, associated with massage only. We encourage you to check they have the specialised skills required to offer Swedish massage specifically.
Related topics
Would you like to provide feedback on our content?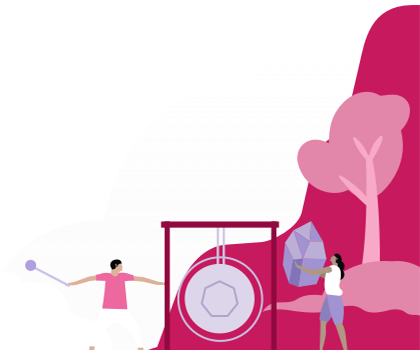 Find the holistic therapist for you