Therapies
Deep tissue massage
Deep tissue massage is a type of massage that uses deep strokes to help ease muscle tension and pain, and treat injuries. Here we'll explore the benefits of deep tissue massage and what to expect from this approach.
What is a deep tissue massage?
As its name suggests, deep tissue massage targets the deeper layers of our muscular and connective tissues. It does this through slow and deep stroking motions and targeted finger pressure. This approach can be used for a number of reasons including helping to release tension and pain in particularly tight muscles, promoting mobility, breaking up scar tissue following injury and encouraging blood flow and healing.
During a deep tissue massage your therapist will focus on any problem areas you have, most commonly these are the back, shoulders, neck and legs. Like all massages, deep tissue work can also have a relaxing effect, giving you the opportunity to lie back and de-stress.
What is the difference between a Swedish massage and a deep tissue massage?
While deep tissue massage can be relaxing, this is not its primary goal. Its main aim is to address deeper layers of tension, pain and injury using firm pressure and deep strokes. This makes it ideal for those who live with chronic pain or have an injury. In contrast to this, Swedish massage (or classic massage) typically uses lighter strokes and looks to encourage relaxation and ease more day-to-day levels of tension.
---
What are the benefits of deep tissue massage?
People come to deep tissue massage sessions for many reasons. They may have sports injuries they want to address or a short-term pain issue they're struggling with. Those with chronic pain conditions like fibromyalgia and arthritis may also benefit from deep tissue massage. Here are some examples of what you can get out of this type of massage.
Pain relief
All types of massage can support pain relief by releasing tension and encouraging blood flow to inflamed areas. Deep tissue massage takes this work deeper, making it especially helpful for injured areas and those in long-term pain. Be sure to tell your massage therapist about any injuries or conditions so they can adjust your treatment accordingly.
Recovery support
If you are injured, deep tissue massage can support your recovery. The process breaks up any scar tissue to improve mobility, while also promoting blood flow and the body's natural ability to heal. This could shorten your recovery time, helping you get back to your usual self sooner.
Stress management
All types of massage offer a chance to take time for yourself. Carving out this time for self-care and prioritising your wellness has a ripple effect. It helps you value yourself, boosting self-esteem and mood. The quiet and relaxing nature of massage can also help to ease mental stress, as you simply enjoy the moment of being looked after. Some research suggests that massage could help to reduce blood pressure.
Improves sleep
By reducing muscle tension and pain, deep tissue massage can make sleep easier. The relaxation effects can also help you wind down, so sleep comes more easily. To enjoy the full effect of this, be sure to have regular massages.
---
Should I have a deep tissue massage?
If you experience a lot of pain, have an injury or very tight muscles, deep tissue massage could be right for you. If you don't like firmer massages and want to focus on relaxation, Swedish massage may be better suited.
If you have a bleeding/clotting disorder, osteoporosis, cancer, and/or are undergoing cancer treatment, it's worth speaking to your doctor before trying deep tissue massage. Pregnant people can have deep tissue massage (and some find it especially helpful for back pain) but again, it may be helpful to chat to your doctor before to ensure it would be safe for you specifically.
---
What can I expect from a deep tissue massage?
Before you have a deep tissue massage, you will have a consultation with your masseuse. This may be done verbally, where you tell them about your medical history, your problem areas, and what you hope to gain from the massage. It may also be done by filling out a form before your massage.
When you're ready, you will be asked to remove your clothes and lie on the massage table, under a towel. If you're only working on a specific area, you may be able to keep some clothes on, as long as the area being massaged is exposed, but you can do what feels comfortable to you.
Your massage therapist will then start the massage, typically using lighter strokes to warm up the muscles. Then they will start working with firmer pressure and deeper strokes, paying attention to any problem areas you've specified.
How painful is a deep tissue massage?
Deep tissue massage can be an intense experience and therefore won't be for everyone. You may feel some discomfort as your massage therapist works, but if you're in pain, do let them know.
After your massage you may be advised to drink lots of water and to relax as much as you can to enjoy the full benefits. You may notice some soreness for a few days after and may be advised to use heat/ice packs to help relieve this. After those initial couple of days, you should feel a difference in pain and mobility, which will be improved with ongoing treatments.
---
Disclaimer: At Therapy Directory we verify that massage practitioners have qualifications and insurance, or membership of a professional body, associated with massage only. We encourage you to check they have the specialised skills required to offer deep tissue massage specifically.
Related topics
Share this page with a friend
Would you like to provide feedback on our content?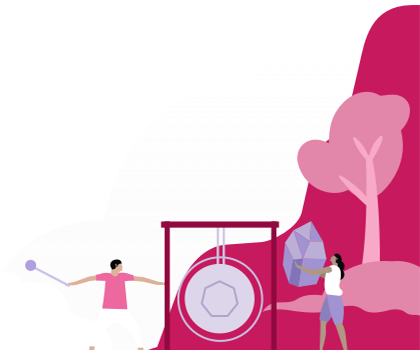 Find the holistic therapist for you