Therapies
Hot stone massage
A hot stone massage is a type of massage where warm, smooth stones are used. Helping to take the massage deeper and encourage tension release, this is a comforting and relaxing treatment. Here we explore what a hot stone massage entails.
What is a hot stone massage?
A hot stone massage uses classic massage techniques, but also incorporates hot stones. These are placed on certain points on the body to add pressure and warmth. The stones are usually a type of volcanic rock called basalt, which are used because they're smooth, flat and retain heat well. Some massages will also use cold stones after the hot stones.
The heat from the stones encourages your muscles to relax, which allows the masseuse to use deeper strokes. The massage techniques are the same as those used in Swedish massage, including kneading, tapping and vibration, though the pressure may be deeper than a Swedish massage.
While the origins of this treatment are disputed, many agree that it came from China around 2,000 years ago. Heated stones were often used in Chinese medicine at this time and it's thought that once people noted its relaxing effects, it became popular worldwide.
---
Hot stone massage benefits
Like other types of massages, hot stone massage can have many benefits. Here are a few examples of what you can get out of a hot stone massage treatment.
Relieves muscle tension and pain
The heat and pressure from the stones has a relaxing effect on the body. This means your muscles are more relaxed and therefore more flexible. This means the massage therapist can use a deeper pressure, without it feeling uncomfortable. Being able to make these deeper strokes can have a greater impact on reducing muscle tension and pain. Cold stones can also be used to help reduce inflammation and, depending on your symptoms, your therapist may alternate between hot and cold stones.
Reduces stress
While all massages can help to encourage relaxation and ease stress, certain types are more serene than others. Hot stone massage, for example, is particularly soothing. The warmth from the stones makes it a cosy experience as you notice the tension melt away.
Eases chronic pain symptoms
If you live with chronic pain, you'll likely know that a range of approaches are needed to ease symptoms. For some, massage can be a real help. If you have fibromyalgia or arthritis, for example, hot stone massage could help to improve mobility, reduce pain levels and relieve associated anxiety. Be sure to speak to your doctor if you have a medical condition before trying massage, to ensure it would be suitable for you.
Promotes restful sleep
Relaxing your muscles, easing pain and reducing stress all has an effect on your body, aiding deep, restful sleep. Take advantage of this and try not to plan anything too strenuous for your day/evening after your massage. If you can, relax and get yourself an early night.
Encourages natural healing
As massage encourages blood flow, it's thought to help natural healing. This means you could recover faster from injuries. Be sure to tell your massage therapist about any injuries before you get started so they can treat the area appropriately.
Improves flexibility
The heat from the stones helps to reduce tension and improve flexibility in joints. If you're struggling with a certain area, tell your masseuse so they can place hot stones there. The heat combined with the massage techniques used will bring blood flow and lubrication to joints, making them easier to move.
Boosts your immune system
It's thought that massage can have a positive effect on the immune system. Regular massages can help you maintain general wellbeing, even if you're not experiencing pain or tension.
---
Should I get a hot stone massage?
If you are looking for a relaxing treatment to help with tense muscles, pain, stress, anxiety or sleeping problems, hot stone massage could be right for you. If you have any medical conditions like a bleeding disorder, a history of blood clots, a fracture, severe osteoporosis or diabetes, talk to your doctor before having a hot stone massage. If you have any open wounds or have recently had surgery, you may also want to avoid the treatment.
If you're pregnant, you may be advised against hot stone massage, but there are other types (like Swedish and prenatal massage) which are perfectly suited.
---
What to expect during a hot stone massage
Before your massage you will get time for a short consultation, either verbally or by filling out a form. This is where you get to explain any symptoms you have, what you're hoping for from the massage and discuss any concerns or questions you might have. Once you're happy, the massage will start.
You will usually start lying face down, so the massage therapist can start on your back before moving to the front. The therapist may use some Swedish massage techniques to start with to prepare the body, before placing the hot stones.
Once the stones are in place, the massage will begin, often using oil to aid the process. The stones will then be added and removed throughout the session, depending on where the massage is taking place. This may include on your spine, your feet and toes, your stomach, your chest, your palms and your face.
The stones should be warm, rather than hot, and if you're feeling any discomfort, let your masseuse know. Similarly, while the massage may be deeper than a Swedish massage, it shouldn't be painful so do speak up if it is so your therapist can adjust their pressure.
Overall it should be an incredibly relaxing and calming process, leaving you feeling light, soft and ready for bed. Drinking plenty of water after a massage is recommended to help aid any toxins leaving your body.
If you're ready to try hot stone massage, you can use our search tool to find the right massage therapist for you.
---
Disclaimer: At Therapy Directory we verify that massage practitioners have qualifications and insurance, or membership of a professional body, associated with massage only. We encourage you to check they have the specialised skills required to offer hot stone massage specifically.
Related topics
Would you like to provide feedback on our content?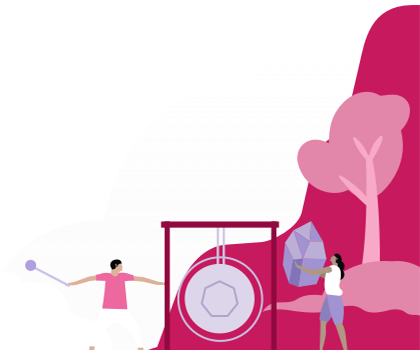 Find the holistic therapist for you