Therapies
Couples massage
Sometimes we may need a moment to reconnect with those closest to us. A couples massage can be the perfect way to do this. Here, we'll take a look at what couples massage is, including the benefits, and we answer some common questions.
What is couples massage?
Couples massage is where two people enjoy individual massages whilst lying on beds next to each other. There are two massage therapists present.
It's generally thought that couples massage is for romantic partners but, whilst this is most common, it can be for any two people who wish to have a massage together. For example, best friends, siblings or parent and child. To feel truly connected to the massage, it's important that you feel comfortable with whoever you choose to bring with you.
Find a massage therapist near you
What happens during a couples massage?
A couples massage follows the same premise as any other type of massage (whether that's Swedish, an Indian head massage or aromatherapy massage, for example) but it's undertaken in a private room with two massage beds and two therapists present. This allows both therapists to massage two people at the same time so they can share the experience together.
---
What are the benefits of couples massage?
As well as the individual benefits of massage for our overall well-being (such as reduced stress, relaxation and better quality sleep), there are numerous gains to sharing the experience with someone close to you. These may include:
building a close bond with each other
allowing time to catch up
improving communication with one another
rekindling connection
fostering intimacy
spending quality time together
Ultimately, couples massage allows you to reap the wellness benefits of individual massage whilst creating the time and space for you and those closest to you to connect.
One of the best ways to combat and reduce stress is by engaging in and embracing activities that make us feel more relaxed. Massage therapy is a proven method to help reduce stress and its negative impact on the mind and the body.
If this sounds like something you'd like to try, you may be wondering what you can expect and how you can get started. We've answered some of the most commonly asked questions about couples massage below.
---
Couples massage FAQs
What to wear to couples massage?
What you wear will typically depend on the type of massage you're receiving. For example, if having an Indian head massage or a facial, you shouldn't need to remove clothing from the waist down.
Most massages will be full-body. Many people feel comfortable keeping their underwear on, but you can remove this if you wish. Your massage therapist will ask you to undress to your level of comfort and will leave the room whilst you do so.
It's recommended to wear light, loose-fitting clothing that is easy to take on and off. Many massage facilities will offer a robe or similar to get changed into, but wearing clothing without buttons or zips will make the process much easier. A massage should be a relaxing experience, so wear whatever feels comfortable for you.
During the treatment, your therapist will cover any areas not being worked on and will always respect your privacy. If there's anything you feel uncomfortable about, do raise these concerns with your therapist.
Can you get any type of massage?
As couples massage is simply a massage with two people in a room together, it doesn't limit the type of massage you can receive. Generally, you can have any type of massage and you may even be able to have a different massage to that of your partner. Speak to your therapists to see if this is something that they offer. The most common massage that couples have is a Swedish massage but you could choose to have an aromatherapy massage or hot stone massage, too.
Find out more about the different types of massage on offer.
How to prepare for a couples massage?
In order to reap the full benefits of your massage, it's recommended to try and be as stress-free as possible before your appointment. Massages are designed to be relaxing, so ensuring you're in a good place beforehand will help you ease into it. It's also recommended to avoid consuming heavy foods and drinks prior to your treatment so you feel as comfortable as possible. Try and keep your schedules clear for the day so that you can really enjoy each other's company beyond your massage, rather than rushing back into a busy life.
How much does a couples massage cost?
The cost of a couples massage will vary depending on what the therapist offers, the type of massage used, the duration of the massage and the location. A massage that uses extras, such as hot stones, is likely to cost more, for example. To get an idea of prices, we recommend contacting the therapist directly. However, you can generally expect to pay around £60 and upwards.
How long does a couples massage last?
This again will vary depending on what is being offered but massages typically last between 45 minutes and an hour and a half, with the average session being an hour. Some therapists may offer massages for up to two hours, so it's always worth checking with them.
Can you talk during a couples massage?
Couples massage should be a relaxing experience, so you'll be encouraged to do whatever helps you feel calm. If you want to talk to your partner, you absolutely can, but many people find it equally as soothing to lay in quiet and absorb the full experience.
---
Finding a couples massage therapist
Ready to give a couples massage a try? Connect with a therapist using our advanced search tool. Browse our professional profiles to get an idea of how they work and what treatments they offer. Once you find someone that you resonate with, reach out to them to find out more and book an appointment.
Disclaimer: At Therapy Directory we verify that massage practitioners have qualifications and insurance, or membership of a professional body, associated with massage only. We encourage you to check they have the specialised skills required to offer couples massage specifically.
Related topics
Would you like to provide feedback on our content?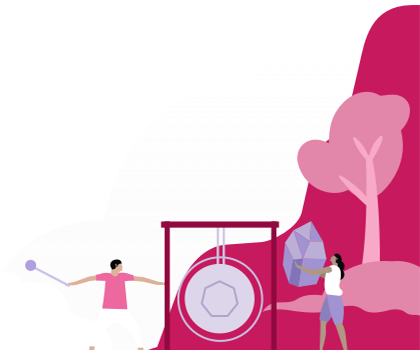 Find a therapist offering couples massage