Massage therapy
Ask the expert: How can massage help with stress?
Stress is something we all experience at various levels. Learning how to manage stress, however, can take time as we're all different and therefore respond to different things. An approach you might want to explore is massage.
As well as easing physical tension and stress in our body, massage offers us space for relaxation and self-care. Here, massage therapist Lucy Day tells us more about the power of massage in easing stress.
---
Can you explain how stress can manifest physically?
Life can be busy, so it's natural to feel stressed at times. However, long-term stress can trigger mental health issues, including anxiety, depression, sleeplessness and concentration impairment. Stress is also detrimental to physical health. The immune system responds to stress by releasing stress hormones such as adrenaline and cortisol, which can cause physical issues including; increased blood pressure, an elevated heart rate, muscular tension, headaches, migraines, reduced mobility and bowel irritation.
Stress can manifest itself in behavioural changes, too, making us feel overwhelmed and irritable, which can cause us to find it difficult to focus or make affirmative decisions. As you can see, long-term stress takes its toll both physically and mentally on our bodies. The good news is that massage therapy can help.
How can massage support us when we're feeling stressed?
One of the best ways to combat and reduce stress is by engaging in and embracing activities that make us feel more relaxed. Massage therapy is a proven method to help reduce stress and its negative impact on the mind and the body. Clients often feel physical and mental benefits such as deep relaxation, rejuvenation and enhanced focus.
Massage therapy helps to rebalance the mind and body, leading to improved wellbeing, sleep and calmness, reducing blood pressure and muscular tension. To maintain these positive effects, a long-term massage plan with a qualified massage therapist can benefit clients with chronic stress.
Are there any self-massage techniques I can use to ease stress?
Self-care, including self-massage, can be highly effective in fighting the stresses that naturally build up in our daily lives. Self-massage can help to ease symptoms of stress and anxiety. For example, a technique I recommend for combating upper body muscular tension includes gently stroking the neck and shoulders, working from both shoulders up towards the base of the skull.
Add some shoulder shrugs and rotations to help break up the tension that often builds due to postural strain. In addition, if you feel a tension headache beginning to form, you can apply gentle circular massage movements to the forehead, temples, cheekbones and jawline to ease muscular tightness. Self-therapeutic hair pulling can also help loosen the scalp, which can become tight with tension.
Are there any precautions I need to take in regards to massage appointments and Covid?
Due to the close contact nature of massage therapy, if you are concerned about Covid, you can take precautions to safeguard yourself and your massage therapist. For example, wearing a mask during treatments and ensuring you sanitise your hands can help limit the spread of infection.
Critically, I always remind clients that if they have any concerns or have developed any Covid-19 or flu-like symptoms, we can always reschedule a treatment. While massage therapy is a great way to identify potential muscular problems before they arise, prevention is better than cure for viral illnesses such as Covid-19. Therefore, I would always recommend telling your massage therapist in advance so you can reschedule the appointment when you are feeling better.
Lucy's top tips for easing stress with massage:
I would always recommend working with your massage therapist to devise a bespoke massage treatment plan. If you are dealing with long-term stress, then filling your life with 'positive anticipation' and enjoyable experiences such as massage can increase happiness, contentment and excitement towards life.
I would recommend open communication with your massage therapist. Open communication between client and therapist will build trust and help the therapist tailor the treatment. Always share precisely how you are feeling with your therapist so they can support you and adapt the massage accordingly.
For overall health and well-being, I would recommend embracing a multifaceted approach to stress management. Alongside regular massage treatments, incorporating regular exercise into your life has been shown to improve frame of mind, encourage sleep and decrease feelings of stress and anxiety, as well as having many physical benefits. To help nourish your mind and body, take a balanced and mindful approach to what you eat and hydrate regularly.
---
This article was originally published in Happiful Magazine (December 2021). You can order print copies online, or read the e-magazine for free on the Happiful app.
Share this article with a friend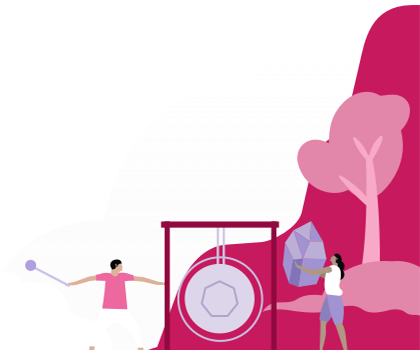 Find a therapist dealing with Massage therapy