Reflexology
Reflexology: What is it and what is it used for?
Promoting deep relaxation and well-being, reflexology is designed to relieve tension in the body and help it heal. It can be used to help manage a number of concerns, from stress and headaches to boosting mood.
What is reflexology?
Reflexology is a non-invasive type of pressure or massage therapy. This means it's a very safe form of holistic therapy as it doesn't require instruments to be inserted into the body. Reflexology is designed to foster well-being and support the body's healing. It works by moving the client into a state of deep relaxation, which helps to relieve stress and tension, and improve mood and overall wellness.
---
How does reflexology work?
The theory of reflexology is based on the principle that points in our hands, feet and ears, known as 'reflex points', correspond to areas within the body. It is sometimes known as 'zone therapy' because of the way that the body is divided up into these specific areas. The stimulation of reflex points produces a 'reflex'. When these points are touched with gentle pressure, signals are sent to the nervous system which can help manage pain and improve mood by releasing endorphins, amongst other benefits.
It's important to note that reflexology is not scientifically backed as a method of treating specific problems, however, it is a helpful therapy that can be used alongside those recommended by your doctor or other healthcare professional.
Additionally, reflexologists cannot diagnose your concerns but will instead look to rebalance the body's natural flow. It is thought that imbalances within the body cause these problems amongst individuals, such as pain or stress, so your practitioner will seek to restore this.
Reflex points are mapped out in the feet, hands and ears. As each point corresponds to a particular area of the body, reflexologists can determine the specific places where pressure should be applied to manage the concerns of their client.
Let's take a closer look at these reflex points:
Toes: The top part of the foot and toes correspond to the head. This relates to the brain, sinuses, eyes, ears, nose and neck. 
Ball of foot: This point of the foot links to the chest area of the body. This consists of our heart, lungs, shoulders and diaphragm. 
Middle of foot: This area relates to the body's abdominal region. Touching here will focus on managing concerns related to the liver, kidneys, stomach and intestines, for example. 
Heel: This looks to target problems in the pelvic area. For example, stimulating the sciatic nerve, pelvis and buttocks.
The feet are the most commonly massaged points in reflexology, though the hands and ears may also be touched. Similarly to the foot map, the fingers correspond to the top part of the body, moving down the hand towards the wrist, targeting the pelvic area. In ear reflexology, the very top of the ear can be used as an allergy point, whilst the outer edge relates to the arm and shoulders. Reaching the abdominal areas of the body is achieved by applying pressure towards the inner ear, whilst the lobe can stimulate the forehead, tonsils and jaw. 
---
What can reflexology help with?
By applying pressure to these reflex points, a reflexologist can help manage a variety of problems that a person may present with, such as:
headaches and migraines
digestive issues
anxiety
arthritis pain
circulatory issues
menstrual pain
As well as relieving pain and helping to calm the mind, reflexology is designed to relax the body, which can support emotional well-being and has been thought to improve energy levels.
Reflexology has also been evidenced to help with fertility and conception.
Aside from inducing intense relaxation, reflexology provides a space away from the fast track of modern-day life and a chance to offload emotionally, physically and mentally.

– Benefits of reflexology for infertility, conception and IVF
Whilst reflexology is a safe therapy, it's recommended to seek medical advice if you're looking to try it to help with a specific problem. Speak to your GP beforehand if you have epilepsy, a low blood count, circulatory problems in your feet, thyroid problems or any wounds, ulcers or infections in the area. You should also consult your doctor before trying reflexology if you are pregnant.
---
What to expect in a reflexology session
Will it hurt?
Reflexology differs from massage in that it is designed to improve the internal workings of your body. As it is believed that these problems are caused by blockages to your energy's flow, some pressure might feel a little uncomfortable. If you have particularly sensitive feet or areas of tension, you may feel some discomfort. However, reflexology shouldn't be painful, so do tell your reflexologist if you experience this during your treatment.
How long will sessions take?
Sessions typically range between 45 minutes to an hour. The number of sessions that are required will differ from person to person based on what they want to gain from the session and what their problem is.
Are there any side effects?
As reflexology is non-invasive, there are generally no side effects following treatment. However, some people report feeling light-headed as they come out of a deep state of relaxation. Others say they have experienced some tingling in their feet.
For more information on what to expect from reflexology, take a look at these eight things to know before your first session.
Ready to give reflexology a try? Connect with one of our professionals near you using our search tool. We recommend browsing a few profiles to get a sense of how our members work and what they offer to ensure you feel as comfortable as possible when choosing your reflexologist. 
If you're still unsure whether reflexology is right for you, you may find our article 'Should I try reflexology?' useful.
Share this article with a friend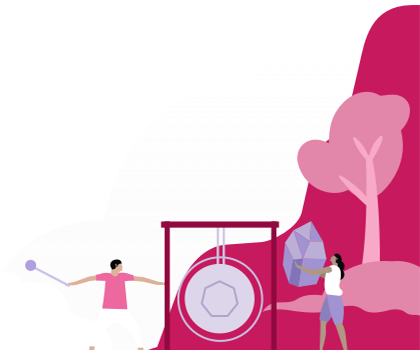 Find a therapist dealing with Reflexology