How to build the perfect bath
Since the beginning of time, bathing has been considered an art form, used to restore good health and peace of mind. Today, running a bath is still considered a simple, but luxurious way to wash away daily stressors. While spa treatments are effective in fighting negative feelings, they aren't always the most practical way to de-stress.
Using a few simple ingredients, you can make your own bath a haven. By creating a weekly ritual of de-stressing with a warm bath, you'll be able to help encourage peace, cleanse the mind and ease tension in the body.
Prep
The first step in creating a beautiful experience is to prepare your body and your bathroom. To transform your bathroom into your own, private spa, turn off any overhead lighting. Light some candles and choose some soothing music. Whether it is a relaxation playlist on spotify, or a selection of your favourite songs, choose whatever calms you personally.
Before entering the warm water, practise a short fifteen-minute meditation. This allows you to notice your thoughts, both negative and positive, making it easier to clear your mind. Finally, gather your props. Maybe you like to sit back with a good book and a glass of wine, or perhaps you enjoy relaxing with a warm mug of cocoa.
The bath
The temperature is perfect, you've chosen your playlist and have prepared a nice cup of tea or a chilled glass of wine – it's time to get in. Perhaps you could add some epsom salts or a couple of drops of essential oil. Sandalwood, rose, patchouli, lavender and chamomile are all lovely options that can help promote well-being and peace.
You can also take this time to indulge in some beauty rituals you wouldn't normally have time for. Use a body or face mask to refresh the skin, exfoliate the body and give yourself a small massage. Taking this time to provide your body with such rare, tender care increases your self-love and can provide a deeper connection to the self.
Have you considered learning more about massage therapy? There are many benefits, including reduced feelings of stress and anxiety.
After
There comes a time when the water starts to cool and you are ready to end the experience. You may have a shower to wash off any masks or soap, perhaps a little blast of cold water to refresh you. Be sure to have your favourite, fluffy towel waiting for you on the radiator. Dry off and take a moment to lie down and moisturise. Finally, tuck into your favourite pair of comfy pyjamas and relish in the aftermath of the experience. This small indulgence gives your body and mind many benefits, so enjoy them.
Share this article with a friend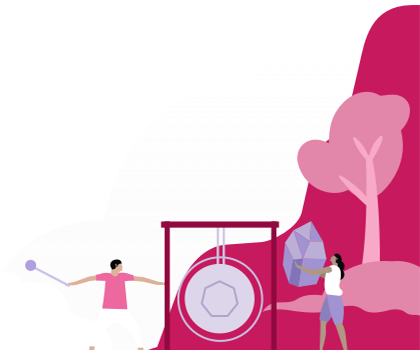 Find the holistic therapist for you