Emotional Freedom Technique (EFT)
University anxiety? – A Level results due this Thursday!
Are you, or someone you love, anxiously awaiting A Level results on Thursday? 
We all struggle with change at times in our lives and the prospect of leaving home to embark on university life is one of the big ones! 

In early August each year I am very aware of those students who, having finished their A Levels in June, do not know yet where they'll be living and what they'll be doing in six weeks' time. Many young people experience the move to university as a natural rite of passage, something they eagerly anticipate; but for others the thought of such a major change is overwhelming. And let's not forget it can be overwhelming for both the student and the parents.
On Thursday, 13th August, A Level students across the country will receive their results. Will they have got the grades to secure their place at their preferred university? If they have, their lives on the surface at least will appear to be going swimmingly. If they haven't, the process of 'clearing' is a time consuming and emotionally exhausting experience. In either case there will be some who find the prospect of leaving home and going to university anxiety-inducing and daunting.   
Sometimes the student may experience guilt and confusion at these feelings of anxiety, after all they've made the grade and been accepted into university - they should be happy, shouldn't they? Anxiety and nerves at life-changing stages of our lives are perfectly normal, what's important is how we handle them. Our approach can make all the difference between embracing, or at the very least coping, with the change or floundering and giving up. 
Up until now the prospect of university is seen as way off in the student's future. Every year right up until mid-August many students are not absolutely certain they'll be going. This uncertainty leaves them with little time to emotionally prepare and adjust to the reality of university life. 
This is where emotional freedom techniques (EFT) and hypnotherapy can make all the difference.  Across the length and breadth of the country EFT practitioners and hypnotherapists help people neutralise negative emotions; draw upon untapped strengths, skills and latent talents to deal successfully with challenging situations. Hypnotherapists and EFT practitioners can help their clients see challenges from a new perspective, a perspective where they have better resources at hand to meet the challenges they face. EFT Practitioners and Hypnotherapists can teach people how to handle their anxieties in an emergency; learn how to relax when stressed, which allows them to calmly deal with challenges and move forward confidently and comfortably.
So, if you're a student about to commence the next stage in your education, or a parent facing a much quieter home in the coming weeks, look to your local EFT practitioner or hypnotherapist for help as you work towards making your transition to university a success!
Share this article with a friend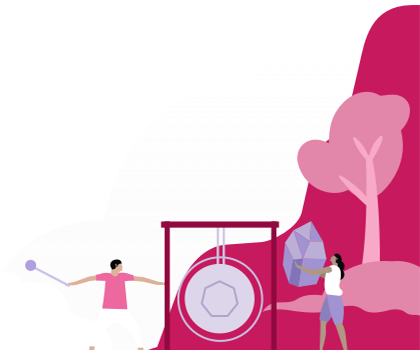 Find a therapist dealing with Emotional Freedom Technique (EFT)