Emotional Freedom Technique (EFT)
How EFT (tapping) can dissolve anxiety for 2 and 4 legged beings
I have used mindfulness for many years, but when a friend gave me a book on EFT (tapping) a few years ago, it was a 'Eureka!' moment! With mindfulness, I could 'notice' that I had anxiety about a particular situation, and I could focus on my breath and body sensations to mindfully overcome the pit in my stomach or the flutter in my chest, but there was something that zapped those sensations! Better still, I could do something about it all by myself! Fast forward to now and I am a fully qualified EFT practitioner, enabling people to 'dissolve' the thoughts and feelings that have been part of their lives for so long.
EFT brings together ancient and modern techniques. Whilst focusing on negative feelings, thoughts, or situations, we tap (literally!) on acupressure points on the head and upper part of the body. You will tap on yourself as you are guided through the process. It is easy to learn and use. The best way to find out if it's for you is to try it!
On holiday with my mother in Orkney this summer, I was standing in line about to visit Maeshowe (an ancient site that is accessed by a small narrow tunnel) when I was aware of a group beside me. One of the women was beginning to become quite anxious, and it transpired she suffered from claustrophobia and was not very sure about the imminent visit to Maeshowe. In a spontaneous gesture, I approached the group and asked the woman if she was up for doing something a bit different! She indicated she was up for it and I began tapping with her there and then. We tapped and talked about the small dark tunnel, her history of not feeling comfortable in similar situations, and the physical sensations she felt at the thought of ducking through the tunnel. By the time it was our turn to go in, she was fine. When we were inside, I suggest she continue tapping for a wee while until she felt completely comfortable. She didn't need to! It felt so good to be able to help someone in that way.
On that same holiday, we crossed to Orkney on the ferry. I have been chronically travel-sick my whole life, and just the thought of the crossing was enough for me to feel nauseous. I decided that I would become my own experiment, and as the trip approached, I tapped on the crossing and how I felt about it. I tapped on historical situations, like having to leave the Queen Mary, at the time docked in San Diego, years before because I felt so ill! On the morning of the crossing, I felt good. Usually, I would have already had a flutter in my tummy and a feeling of anxiety. It was a calm sea, which undoubtedly helped. During the crossing, I decided to go up on deck and sit for a while. Even though I felt fine, I decided to tap anyway. As I started to tap I felt a loosening across my chest. I had not appreciated that I was feeling a bit anxious, but it was clear I had felt a little nervous. From then on I thoroughly enjoyed the crossing, and I felt quite joyful to think that I had no feeling of anxiety or travel sickness!
A client came to me before a job interview. We worked through her anxiety around the interview in great detail. On the day of the interview, she was fine until that point in an interview when your tongue and brain lose contact and you babble! She immediately used a very discrete 'first aid' EFT technique and found herself saying "and that brings me to my next point..."!  And yes, she got the job! 
I have hinted in the title that EFT can also help our four-legged friends, and this is the case! When I work with animals (mainly horses and dogs), I work with the human first. We tap on how their four-legged friend's anxiety affects their own life too. We have such close relationships with our four-legged friends that our anxieties can intermingle. From there, we tap for the animal and I have seen good results from these sessions.
A dog who had been attacked by another dog and who was now displaying aggression (fear) to other dogs and humans on walks is now going for walks with minimal issues. The human uses EFT on the walks, and any anxiety displayed by the dog settles. EFT works; if it doesn't appear to have worked, it is because the specific issue has not been tapped on. Another dog with separation anxiety also benefited from an EFT session. I will admit that, at times, even I find these sessions unbelievable! It is very special to be able to support our four-legged friends and their humans in this way.
If anxiety affects your life, I would recommend working with a qualified EFT practitioner initially, and any time you have a 'significant' issue, but for day to day anxieties or upsets, you will be able to tap yourself. It really is worth trying. 
Share this article with a friend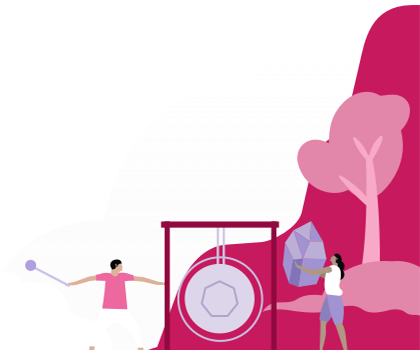 Find a therapist dealing with Emotional Freedom Technique (EFT)