Reiki
Deep peace and many other benefits of holy fire Reiki
What is holy fire Reiki? Holy fire is a contemporary evolution of Reiki, bringing a new dimension to the beautiful energy of Reiki. The word 'holy' is not used in a religious context but in the sense of the origin of the word -  'whole', which takes us to the heart of healing, a process of becoming whole.
As with all forms of Reiki, the holy fire is a spiritual energy which is compatible with any religious beliefs or spiritual practices and works for everyone regardless of whether they believe in it. Holy fire Reiki is an energy with an extremely high vibration which is channelled by the practitioner to the client, clearing negative energy and blockages in the energy field and body, allowing life force to flow again in a healthy way.
Reiki works on a physical level and heals us emotionally, mentally and spiritually. A typical response at the end of a treatment is that clients don't remember when they last felt that relaxed.
---
The benefits of holy fire Reiki
Those who practise and teach holy fire Reiki have found that it works continuously to heal issues and challenges, healing old patterns and buried issues. It helps to develop healthy personality traits such as the ability to establish boundaries, releasing anger and worry, and promoting confidence and well-being. Clients report feelings of deep peace, often intense heat and a profound sense of being loved. Worry is released and replaced with a sense of safety.
This powerful yet gentle energy allows tense muscles to relax, with very positive results for those suffering from bad backs, necks and shoulders. Relaxation of mind, body and spirit reduces stress with many potential benefits including reduction of high blood pressure. Reiki's ability to reduce stress and depression and to promote well-being provides benefits to those suffering serious illnesses and many hospital now provide Reiki to cancer patients in recognition of these benefits.
---
Holy fire Reiki for healing ourselves and others
Usui/holy fire Reiki is taught in the same structure as usui Reiki and a one or two day usui/holy fire Reiki course will enable the student to give themselves this wonderful stress-reducing healing energy and to help their family and friends.
The benefits of the holy fire are felt more deeply by those who receive or use it regularly as it becomes stronger. Those keen to deepen their connection to this energy in a more profound way can proceed to level 2 and ultimately to the master level. It is not necessary to re-do Reiki level 1 or 2 in order to proceed with learning holy fire Reiki.
---
Ready to start your Reiki journey? Contact Diana below, or use our search tool to find a Reiki practitioner near you.
Share this article with a friend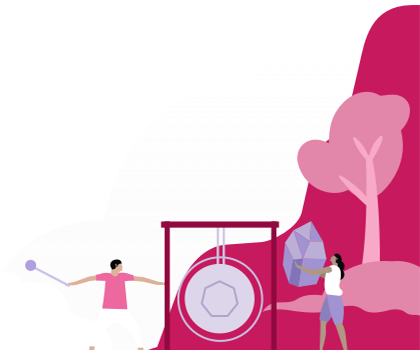 Find a therapist dealing with Reiki