Reiki
Ask the experts: How can I boost my energy naturally?
How are your energy levels right now? For many, they're dwindling and others are experiencing full-on burnout. Wherever you fall on the scale, if you're looking to boost your energy and avoid burnout, there are several approaches you can try.
Here, Reiki practitioner Sheri Werner shares some ideas to support energy levels in a holistic way.
---
How to boost your energy and avoid burnout, naturally
If we're feeling low on energy, how can we give ourselves a natural boost?
Moving your body in whatever way feels accessible and enjoyable to you will activate energy. Whether it's a quick stretching sequence, some gardening, a kitchen dance to your favourite song, or a swim, run or team sport, your whole system will benefit from movement.
Going out for a walk is especially beneficial because as well as being a load-bearing exercise, it is non-competitive, suitable for all levels of fitness, provides some vitamin D and exposes us to the calming effects of the natural world. There are many "walk and talk" groups around the UK that help us to connect to our communities too! Activities that incorporate mindful movement, breathwork and meditation can be especially supportive of optimal energy flow – think yoga or Tai Chi.
Burnout is becoming more and more common. Are there any ways we can overcome it, holistically?
The multifaceted nature of burnout requires an approach to prevention or recovery that considers the whole person. Working with, not against, your natural energy flow is key. If you have bursts of energy followed by periods where you need to rest and reflect, pushing on through day after day may leave you feeling depleted.
Your energy cycles may follow a daily, weekly, monthly or annual pattern (and there may be cycles within cycles!). Once you've tracked when you naturally have less energy, you can make practical changes and set physical and emotional boundaries that support your wellbeing.
Identifying your current values and checking that you're expending precious energy on people and activities that really matter to you can help you live a purposeful life and defend against burnout. A relaxation or meditation practice that you attend to daily can help combat unhelpful thoughts and beliefs that drive perfectionistic behaviour.
How can alternative and complementary therapies support our zest for life?
A holistic therapy session is usually focused on bringing the body and mind back into a state of alignment, empowering us to make healthy choices that support our goals and relationships. It is consciously carved-out time to attend to our self-care, enabling us to switch off and relax. The body and mind can return to a more balanced state, conducive to physical, emotional and mental processing and recovery.
As therapists are generally able to conduct hour-long appointments, there is no sense of being rushed, so the session can feel very nurturing and calming. Often, talking things through with a compassionate listener who is trained to consider your holistic wellbeing will help you arrive at new solutions that support your physical, mental and emotional health. Taking this opportunity to rest, reset and return to your own place of inner balance and wisdom can assist you in staying energetic and motivated.
---
Sheri's top tips for improving energy:
Get the basics right – nutrition, hydration, exercise and sleep. GPs, social prescribing and well-being services provide free courses, advice and workshops to help.
Slow down and introduce a reflective practice into your routine to help you feel more calm, present and aware of your holistic needs. Try listening to a piece of relaxing music, colouring, journaling, or cloud/people/bird watching for five minutes. Consider introducing a short mindful breathing exercise and build-up, eventually aiming for 20 minutes of mindfulness or meditation in the morning and evening.
Try a complementary therapy that specifically works with energy flow, such as yoga, Reiki, sound therapy or acupuncture. Experiment with different appointment times in tune with your energy levels. For example, some of my clients choose to come for Reiki in the morning as they find it energising, whereas others prefer an evening appointment to help them prepare for sleep.
---
This article was originally published in Happiful Magazine (Issue 64 2022). You can order print copies online, or read the e-magazine for free on the Happiful app.
Share this article with a friend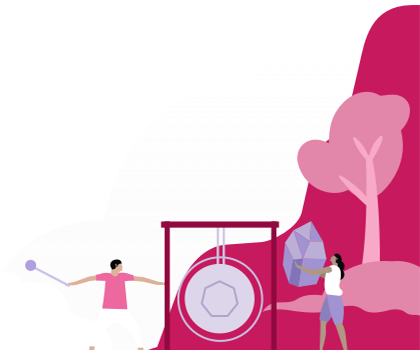 Find a therapist dealing with Reiki