Emotional Freedom Technique (EFT)
What is EFT, and how can it help me?
Commonly referred to as 'psychological acupressure', the Emotional Freedom Technique (EFT) aims to help release emotional blockages within our body's energy system. Working under the idea that we become emotionally or physically ill when our energy channels are unbalanced or blocked, EFT uses tapping techniques to help fix these imbalances.
Located in the upper part of your body, an EFT therapist may use tapping points on the top of your head, around your eyes, beneath your nose, chin, underarm, and on your collarbone.
---
Tapping therapy
Incorporating elements of acupressure, neuro-linguistic programming (NLP), and energy medicine, EFT acknowledges the negative impact energy imbalances can have on our health, emotions, beliefs and behaviours. Combining psychological interventions and energy medicine, EFT stimulates our energy channels (meridian points) using tapping, rather than needles, on certain body parts in conjunction with positive affirmations. This can help to neutralise emotional blocks in our energy.
For example, if you are experiencing anxiety, focusing on your anxiety whilst tapping on each meridian point and repeating a positive affirmation could help your body to relearn its response to this issue, and help you to overcome these negative feelings.
A non-invasive, holistic form of complementary therapy, EFT can help with a wide variety of issues and conditions. Offering long-lasting relief, many individuals who have tried EFT have said it can help where other alternative or complementary options have not. Tackling the root cause of the problem, rather than treating the symptoms, EFT can work particularly well for recurring issues.
---
What can EFT help with?
EFT may be able to help with a wide variety of issues, including:
addiction
anger management
anxiety
depression
insomnia
pain management
phobias
trauma
As with many forms of holistic therapy, EFT should be used as complementary -alongside traditional medical advice and support. If you are concerned you may be experiencing any of these issues, it is important to speak with your GP first and to continue with any current treatments or medications prescribed to you. If you are already undergoing other forms of therapy or treatment, make sure to let your EFT practitioner know before you begin.
---
Find an EFT therapist
While trying EFT yourself is possible, working with a qualified professional can be hugely beneficial. An EFT therapist can assist you in the best ways to apply these techniques yourself, helping you to further take charge of your own healing and to reinforce the benefits gained through your sessions.
An experienced EFT therapist can also help to talk you through any specific concerns and your own, personal circumstances. Working together, they can recommend a tapping routine that can best suit you.
You can browse therapists easily on Therapy Directory. To find an EFT therapist, simply browse profiles until you find a person you resonate with. When you're ready to make contact, send them an email.
---
Working with EFT
Although there are no known side effects, working with a qualified EFT therapist can also help you to feel more prepared in high-emotion situations or if your concerns appear to be getting worse. They can also identify points to avoid if you are pregnant or experiencing other physical health conditions.
As one therapist explains, "EFT is a powerful tool that works by rebalancing the body's energy system and its practice can be both extremely rejuvenating and extraordinarily profound. I believe strongly that it is the ultimate combination of Eastern and Western approaches to psycho-emotional and physical healing and that its potential to transform the lives of those who experience it is vast and far-reaching.
"It can be applied to a broad spectrum of issues, from day-to-day worries and stresses, to distressing and traumatic events such as the loss of a loved one or a relationship breakdown, to long-term psychological conditions such as depression, anxiety, and past trauma.
"EFT contributes to a greater mind-body communication (better known as mindfulness). EFT tends to and addresses a wide range of psycho-emotional conditions (negative thought patterns, traumatic memories, and phobias to name a few).
"It is indeed a complementary therapy and should not replace the need to seek the guidance and consultation of a licensed medical physician but within this paradigm of healing, within this real demand for greater quality of emotional well-being, it is a highly effective and result-driven method that may produce long-lasting and positive change in those individuals that encounter it."
---
Unsure if you should try EFT? Discover 10 reasons why you should explore EFT to help support your healing.
This article was last updated on 30/01/23
Share this article with a friend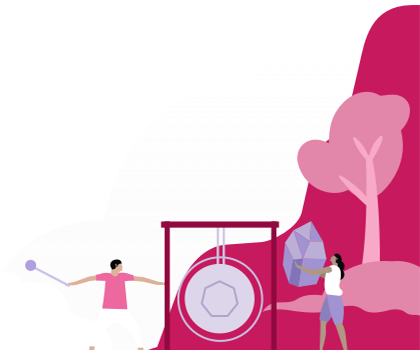 Find a therapist dealing with Emotional Freedom Technique (EFT)