Reiki
Reiki healing for children
With the increase in anxiety, low mood and depression amongst children and young people these days, wouldn't it be lovely to have a way to support your child on an emotional and spiritual level? Learning Reiki as a parent is a wonderful way to increase the tools in your parenting toolbox.
You cannot go wrong investing in learning Reiki healing.
Anyone can learn Reiki. You do not need any previous experience, all you need is an open mind and an open heart. It can be learned in a day or over a course of two days. It is a process, so although the course is not long, it is more of a personal healing journey that awakens your inner self.
---
How can Reiki help you and your family?
Reiki is gentle, safe, non-invasive, comforting and nurturing. It is divine intelligence, it is inner wisdom, it is magic at your hands. Children are sensitive beings and, like sponges, their energy loves Reiki.
Reiki assists deep relaxation and calms the emotions, bringing all aspects of self, mind and body into balance.
It is a great tool to have and use for your child's first day at school, as well as during the settling in period at school. It can also help you to support them through other events in life, such as bullying, moving home, changing school, the arrival of a new sibling, pressure of exams, family issues, dealing with separation/divorce or death.
Reiki can help with emotions like anxiety, fear, anger, sadness and loneliness. It helps with sleep, self-esteem, confidence, concentration, raising self-awareness, and supporting with physical pain and discomfort.
Introducing Reiki to your children from a young age will teach your children about the importance of self-care, to take responsibility for their emotional, physical and mental health. It raises their self-awareness and their vibration, aiding a positive attitude.
On a deeper level, it heals negative family patterns that are carried from one generation to another. It educates children from a young age to be and stay authentic, helping them to trust themselves and the world that they live in.
How Reiki helped my family
I first learned Reiki just before I became pregnant with my eldest, who is now 21. I used it throughout my pregnancy, and he has always loved Reiki and found it comforting, reassuring and safe. I used it at a time when I was going through a separation from an abusive relationship with my son's father. Having this tool meant that I could help and empower myself, as well as support my son.
I still believe to this day that it was Reiki healing that held me together and stopped me from spiralling into chronic depression. My son now describes Reiki as making him feel grounded, giving him a warm glowing feeling, a sense of wholeness and helping him connect to other people, especially when he is feeling detached from the world.
My nine year old also loves Reiki, and I use it as part of his bedtime routine. He describes it as relaxing and calming, and it helps him feel safe at night time.
---
How to begin Reiki practice
You can incorporate this healing in your daily activities; it does not have to be a structured treatment. Children are free beings and they like to move this way. You can simply treat your child while they are playing, reading, eating or watching television.
For you as the parent, Reiki will nurture and empower you so that you can then nurture and empower the family and be able to support them fully. Fill your cup first and then let this flow to your family.
Reiki will teach you how to practice self-care, be committed to your well-being and lead by example. Reiki healing helps by boosting your energy levels, helping you to be more centred, grounded, and balanced. This modality helps to balance hormones when experiencing both with the moon cycle as well as experiencing any menopausal symptoms.
Learning Reiki will expand you and your child, allowing creativity to flow. It can help with intuition and supporting the body to heal naturally by activating the immune system.
Lastly and more importantly, Reiki helps to create a safe bond between you and your loved ones. This bond is healing, caring, compassionate, and loving. In times of challenge, Reiki can be there to support you and your family.
---
For any questions about Reiki or to enquire about sessions with me, feel free to send me a message via my profile.
Share this article with a friend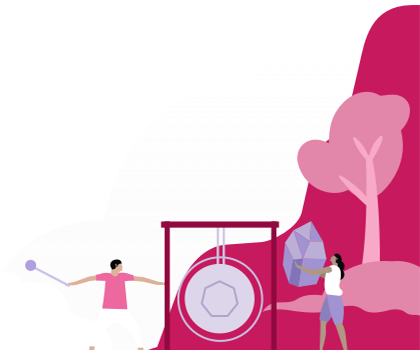 Find a therapist dealing with Reiki