Naturopathy
How can holistic therapy support health during social distancing?
The lockdown situation has created a unique scenario for many people and their families, caused by distance measures. People have been asked to stay at home, work from home, and avoid face to face, unnecessary contact to contain the Coronavirus outbreak. 
While social distancing measures are important, they have caused other health pressures, including emotional reactions, psychological responses, and behavioural changes. There has been an increase in the physiological natural responses that our body uses to help us to balance external pressures.
It doesn't matter the circumstance of a person; social distancing measures affect everyone. 
However, there are groups of people who can feel more isolated during social distancing. For example, people that have lost their jobs, migrant workers, and people with mental health issues have all had their social lives deeply affected by the measures. 
This effect, if not well balanced, can lead to psychological difficulties, an increase in addiction disorders, and an increase of stress and anxiety caused by isolation.
How can holistic practices help during a global pandemic?
More than ever, there is a need for the support that well-being practitioners, such as naturopaths, can offer to the community. The support that holistic health practitioners have to offer can play a vital role in the well-being and general health of the population. When needed, holistic health practitioners can address specific and general health concerns, as well as feelings of isolation, fear, and lack of family support with their patients. 
Naturopathy, as a holistic therapy, will take into consideration the emotional and psychological effects that social distancing can cause. On the other hand, naturopathy investigates the root of stressors and of other health conditions, giving also the chance for the patient to take responsibility for their health in their daily lives. The naturopathic advice is always very personal to the patient's needs, which can also be vital in supporting others during social distancing.
How can I access naturopathy treatment during social distancing?
Naturopathy sessions can easily be adapted to online sessions during social distancing measures. An online naturopathy session is almost identical to a face-to-face session with the possibility of being more convenient (you can still be at home or where you feel comfortable). Some specific naturopathy treatments may not be possible online, but most of the session will be the same.
During the first naturopathy online session, the naturopath will ask questions related to the person's physical health, and emotional conditions. The naturopath will also ask questions related to lifestyle, routines, familiar and medical history, considering the overall health situation of the person. The naturopath will analyse recent medical exams and suggest more medical exams if necessary. 
During online sessions, the naturopath may choose to use holistic forms of diagnosing, such as Iridology and Chinese Medicine Tongue Diagnosis (which are suitable to be done online). The holistic practitioner will design a health plan specific for each patient, considering psychological and emotional stressors that may be present. Holistic treatments will easily focus on your specific situation supporting you to have a balanced lifestyle, regardless of the situation.
At the end of each session, the naturopath will recommend specific herbal supplements and vitamins, also providing lifestyle suggestions and designing diet plans for the client, if needed.
As with face-to-face sessions, an online naturopathy session will need a regular follow-up with the patient, which may be essential for the success of the treatment.
How can online naturopathy sessions support me?
The follow-up of naturopathic online sessions can provide extra support for people during social distancing. During each follow-up, the practitioner will ask questions related to lifestyle factors, such as exercise schedule or daily routines. In this way, the health practitioner can offer support to the development of healthy habits, while giving suggestions and new ideas that will help the patient to support the therapeutic process.
For example, physical exercise at home, such as yoga, supports immune function and promotes a healthy lifestyle. During follow-ups, the therapist will recommend and monitor physical lifestyle habits that are crucial for general well-being.
Which self-care techniques can I use at home?
Even if you cannot book an online naturopathy session right now, and even if you are spending too much time at home, you can still enjoy the benefits of self-care techniques. Simple self-care daily practices, such as the practices described below, can help you during periods of social distancing or work from home.
Practices to alleviate anxiety:
Recognise feelings of fear. Remember that your feelings are not isolated, that you are not alone, and that other people may need your support and can be feeling the same.
Plan routines that support your well-being daily. For example, gardening, yoga practices, running, writing, reading, staying close to nature and outside green areas. Those routines will help you to deal with feelings of anxiety.
Separate work times from non-working times. This is important to create a balance between your daily activities and your leisure time.
Identify your favourite activities and hobbies that bring you happiness and to perform them daily.
Create regular breaks between working times at home. The ideal would be to create a break every 60 or 90 minutes, where you rest or have fun for at least 30 minutes. This will increase productivity at work without compromising your emotional and mental well-being.
Practices to alleviate feelings of loneliness:
Look for online interesting groups and with the help of interactive platforms (you can still be active and meet new people).
Spend quality time with your family and loved ones.
Keep the closest contact possible with friends, family, and colleagues through phone calls, online social media, etc.
Look for new, interesting and funny activities and learn new interesting skills.
Write down your feelings and creative ideas (if this is something you would have fun doing).
Practices to alleviate feelings of low motivation:
Be patient and forgive yourself. Give yourself time to adapt to different situations.
Practice meditation activities daily (online sessions are available).
Practice yoga or another exercise activity that you would enjoy doing daily (yoga and other activities can also be available online).
Share this article with a friend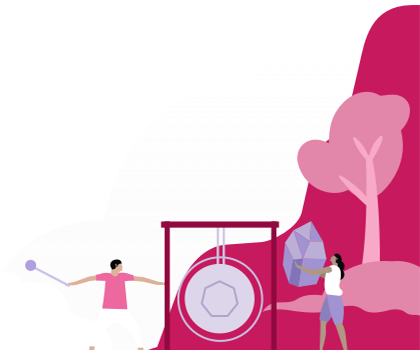 Find a therapist dealing with Naturopathy