Physiotherapy
How to recover from fitness-related injuries
A study from Bupa UK has revealed that six in 10 UK adults (61%) have been taking advantage of time in lockdown to exercise, with 28% having upped their usual routine and one in five (17%) inspired to try something new.
Two in three Brits (66%) credit regular exercise with maintaining their mental health while in lockdown, while one in three (31%) are aiming to lose weight.
The most popular types of exercise include:
Walking (51%)

Gardening (32%)

Joining in with classes or PT sessions online or via an app (30%)

Using home gym equipment such as bike or treadmill (14%)

Running (13%)

Cycling (10%)

Weight training (8%)
However, despite this enthusiasm, 7.2 million exercisers have potentially been hurt or injured during lockdown, with men twice as likely as women to injure themselves.
Some exercises are proving more perilous than others, with those doing online classes or PT sessions, weight training, or using home gym equipment most likely to report an injury. The most common injuries include pulled muscles (36%), with a similar number reporting more severe damage to their knees, backs and ankles as newfound energy takes its toll.
Despite millions of exercisers suffering, just one in four (25%) has sought out medical help even though it's increasingly available remotely. Instead, people have been patching themselves up with painkillers or joint support, while a further 42% has done 'nothing', running the risk of causing a more significant issue.
What injury support is available?
Many healthcare practitioners – such as physiotherapists and sports therapists – are offering services remotely, via phone and video appointments. Qualified experts are still able to guide you through practices to lessen the pain of injury (and to prevent further injuries), through exercises such as self-massage and stretching.
Now, with caps on daily exercise recently lifted by the government, and nearly half (45%) of people planning to carry on with their lockdown fitness programmes after social distancing measures are relaxed, Bupa health experts are advising people on how to exercise safely. 
Damian McClelland, Clinical Director for Musculoskeletal Services at Bupa UK Insurance commented: "Social distancing may keep us out of gyms and fitness classes for a while longer, so it's encouraging that so many people have taken on exercise routines from home. But while exercise is enormously important for both our physical and mental health, new regimes and workouts should be taken on with caution to avoid 'home gymjuries'.
"Many people have been understandably reluctant to go out to access healthcare. However, there's no need to put up with strains and pains during lockdown. If you need to speak to a physiotherapist or a consultant, appointments are happening by phone or video to allow quicker access to advice and treatment.
"For those trying out something new, or simply increasing their activity during lockdown, make sure to build in 15 minutes to stretch out and cool down muscles after a workout, take rest days in between exercise and make sure that you're getting enough sleep – as these are important for warding off exercise-induced injury and strain. Try to gather as much information and guidance on technique as possible before you embark on a new workout, and if you do suffer an injury, seeking medical help remains essential."
---
Once we're able to have hands-on therapies again, you may benefit from seeing a sports therapist near you. Sports therapy aims to provide care for sport and recreational participants to help them recover from injury as quickly and fully as possible.
Share this article with a friend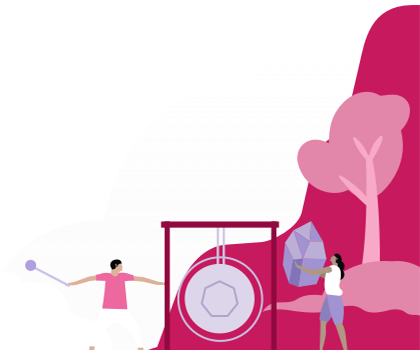 Find a therapist dealing with Physiotherapy