Home

>

Therapists in and near Td8
Therapists in and near Td8
9

results within 30 miles All therapists comply with our policy
Kelso, Roxburghshire, TD5 7JD | within
10 miles
of TD8
Sport MassageSwedish massageAdvance Myo-fascial releaseTrigger point therapy www.ksmc.co.uk
View profile
I offer: Massage therapy
Hawick, Scottish Borders, TD9 | within
11 miles
of TD8
I am Chinese who studied and practiced in China both Chinese Massage and Chinese Acupuncture over several years. I am now working in Hawick, Scottish Borders and am a full member of the Acupuncture Society.
View profile
I offer: Chinese acupuncture, Massage therapy
Selkirk, Scottish Borders, TD7 | within
13 miles
of TD8
Being fully qualified & experienced in Kinesiology, Clinical Massage, Nutrition & Homeobotanicals allows me to offer you a layered approach to help your body achieve better health. Food Intolerances, Joint Pain, Skin & Digestion are regularly helped.
View profile
I offer: Kinesiology
Galashiels TD1 3HT & Peebles EH45 9BU | within
15 miles
of TD8
Fully qualified and insured. I have experience with a wide range of health and wellness issues. I am a member of the National Institute of Medical Herbalists.
View profile
I offer: Western herbal medicine
Edinburgh/scottish Borders, Scottish Borders, TD2 | within
19 miles
of TD8
Joanne is a mobile Clinical Reflexologist working in Edinburgh and the Scottish Borders, offering Reflexology treatments at your home for your comfort and privacy. Joanne is passionate about Reflexology and enjoys seeing the positive reaction from...
View profile
I offer: Reflexology
Coldstream, Berwickshire, TD12 4HF | within
21 miles
of TD8
Reflexology, Massage Therapy, Sports Massage, Remedial Massage, Myofascial Release, Reiki, Energy Healing
View profile
I offer: Massage therapy, Reflexology, Reiki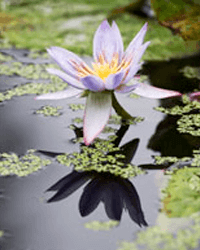 Peebleshire, Scottish Borders, EH44 | within
23 miles
of TD8
I'm Jaki, an experienced Reiki and Energy Healer, Indian Head Massage Therapist and Angel Card Reader. I believe in supporting people to reach their full potential and will provide a safe sacred space to enhance this - we can all live our Dreams.
View profile
I offer: Massage therapy, Reiki
Peebles, Scotish Borders, EH45 9BU | within
28 miles
of TD8
Carles Martinez - OSSM (Dip), MSMA, MISRMIn 2012 I ruptured my achilles tendon. After a string of system failures and a whole year of recovery the tendon hadn't healed properly and I had to have surgery which took me back to square one. The...
View profile
I offer: Massage therapy
Berwick-upon-tweed, Northumberland, TD15 1LF | within
30 miles
of TD8
Providing the following treatments Deep tissue, Swedish massage, sports massage In a warm professional studio in Berwick and Galashiels
View profile
I offer: Massage therapy, Reflexology, Sports therapy
Search help
For the most accurate results, please enter a full postcode into the search box so we can determine your exact location. If you type in a town name or the first part of a postcode the results will be ordered by distance from the centre of that town.