>

Kinesiology: Intensive Foundation Module 1-6
Kinesiology: Intensive Foundation Module 1-6
18th September - 2nd October 2021, 9am - 5.30pm
Save £800 on early bird price (before 7th August 2021)
Down To Earth, 39 Tower Street, Selkirk, Scottish Borders, TD7 4LR
This will be a small exclusive group where I will teach the six-module Foundation Course in Kinesiology in a new and vibrant way. By being part of it, you will benefit from my 20+ years of knowledge and experience since I started my incredible journey in this modality.
You will get the chance to completely immerse yourself in the art of Kinesiology with a small group in an amazing location here in the Scottish Borders, surrounded by a small vibrant town and the beautiful rolling hills of the Borders. It will be the first opportunity I have had to use the new Manual I have written for the Kinesiology Association and will be used by their tutors nationwide.
We will be following strict Covid-19 guidelines as appropriate at that time.
What's included:
120-page comprehensive colour Muscle book by Rosemary Tarrant
Kinesiology Foundation Folder with additional handouts - 200 pages approximately
Access to support training Foundation material, including videos
Foundation membership of the KA for 12 months
Group Online Tutorials in between modules
Test Kits from several nutrition companies
All teaching from your tutor over 12 days
Final assessment and certification
Subsidised seminars and webinars
Human Atlas book
Student logbook
I also want us to use this time like a retreat so I will be organising our days differently. It may be that we start our day doing one of a variety of activities, yoga, watching the sunrise on the terrace overlooking the loch, a colour walk through the grounds of The Haining Estate nearby, or meditation.
Some of these activities are weather determined but we can find equally wonderful things to do inside. Then spend the day developing your skills and becoming confident in the techniques of Kinesiology.
Kinesiology practitioners who go on and complete the Kinesiology Diploma can now be registered with the CNHC (Complementary and Natural Healthcare Council).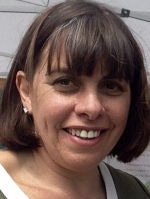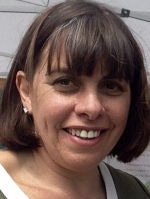 Hosted by Rosemary Tarrant
Based in the Scottish Borders for the last 16 years has enabled me to build up strong supportive relationships with my clients and students. Kinesiology was the first modality I trained in back in 1998 and ignited my passion then when I was based in London. It still has the power to amaze me, it's simple, effective and easy to learn.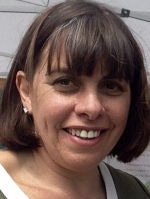 Hosted by

Rosemary Tarrant