Home

>

Kinesiology intensive foundation course plus
Kinesiology intensive foundation course plus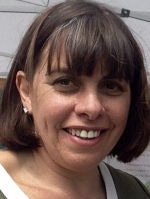 Phone:
01750 778 704 / 07773 634 884
Date & Time:
6th - 20th July 2018, 8am - 6pm
Cost:
Early Bird Price £1,995 payable before 6th June 2018 - Saving you £555! Full Price: £2,550
Location:
Haining House
The Haining Estate
Selkirk
Scottish Borders
TD7 5LR
Email organiser
Kinesiology intensive foundation course plus
Tutor Rosemary Tarrant (Dip ASK, ITEC AP&M, HbT, ACMT, MRT)
Enter a new world, explore your energy and develop your potential with the intensive systematic kinesiology foundation course. Immerse yourself in a new and amazing learning experience.
Be part of the inaugural intensive systematic kinesiology foundation course here in the heart of the Scottish Borders during July 2018. The Intensive is a small group (maximum 14) so you receive even more focus and attention for your learning experience. It is also held for a longer period of time to ensure you receive this information in all ways - head, heart and hands.
Friday 6th July – Wednesday 20th July 2018.
Guiding you through the Kinesiology Foundation programme in a creative and energetic way. By being part of it, you will benefit from my 20 years of knowledge and experience since I started my incredible journey in this modality. You will get the chance to completely immerse yourself in the art of kinesiology with a small group in an amazing location here in the Scottish Borders surrounded by a small vibrant town and the beautiful rolling hills of the Borders. Start or finish your day doing one of a variety of activities:
Yoga on the terrace overlooking the loch.
A colour walk through the grounds.
Fitness on the lawn.
Meditation in the house or terrace.
Spend the day developing your skills and becoming confident in the techniques of systematic kinesiology. I trained in kinesiology with a myriad of instructors who over the years included: Rosemary Webb, Brian Butler, Stephanie Skarrett (Mills), Sally Prestwich, Marie Cheshire, Gek Bee Prout, Marek Ubanavich, Dr Sheldon Deal, Dr Nick Wise and others, and I am still totally passionate and committed to this amazing modality. I want to thank each and every one of them for their knowledge and passion.
I do want to say this loud and clear about this particular course:
"You must be willing, passionate, dedicated and ready to throw yourself into this incredible course. It truly is an immersion course so be prepared to eat, drink, sleep kinesiology, however fun will also be high on my agenda for you. We will be starting early and finishing late on some evenings. I am so looking forward to sharing this time, energy and bounty of information with those of you who choose to come on this journey at this present time with me".
Interested? Read on… This is your chance (and the only one of it's kind that I know of!) to learn this modality in this way on 15 consecutive days. It also gives you the opportunity to find out what you are actually capable of, which is often far more than what we think, here in the gentle supportive countryside of Scotland. You will learn the art of muscle testing, numerous techniques and become practiced at doing this on a daily basis so you become confident and proficient. You must be willing to muscle test others and be tested and do the corrections. Kinesiology is done through clothing and easy to move in clothing is recommended. (skirts and dresses may not be appropriate for some techniques).
Begin your journey into learning Kinesiology right away.
Once you register and pay your deposit you will receive the anatomy & physiology book (although A&P is not a requirement for the foundation course, most students find it useful to have this textbook). When you receive it before the course you can spend some time finding out amazing facts you never knew about your body. You will also receive a list of muscles that we will be working with during the intensive so you can familiarise yourself with their names and locations in the body. These weeks will be exciting and intense. Be prepared to completely devote yourself during this time, make it special and unique for you and each other person on the course. We will be doing some special events also to create vibrant experiences and memories of our time together. We will cover the full six modules of the foundation course, details covered below.
Outline of learning days: 6th July – 20th July 2018 - days will vary according to learning needs, however, you must be generally available every day 8am to 6pm. There will be a morning and afternoon break as well as time for lunch. Learning will happen on weekdays and weekends, at present it is hoped that you will have a study day on both Thursdays, and these are meant to be study and review days where you wouldn't be attending class. However, they are not guaranteed to be study days.
Energy, vibrancy and enthusiasm are the key words for this course as well as commitment.
Additional tutorials will also be available during these days. A few practical evening sessions will take place from 7pm to 8.30pm Rest assure there will be big breaks and time to enjoy the countryside. To ensure you receive your foundation in systematic kinesiology certificate:
Full attendance of all days.
Completion of homework diagrams handed out at the end of each module – for NL, NV, muscles, meridians, spinal reflexes.
Six assessments and balances on three different people (18 in total as a minimum)
Completion and passing questions of assessment.
Associate membership of ASK.
Who should enrol on this course?
Anyone who wants the experience of their lifetime.
Anyone who wants to learn more about their body and how to improve your health.
Practitioners in other therapies who wish to add kinesiology to their skill-set.
If you wish to be a fully qualified systematic kinesiologist then this is the pre-requisite to complete.
 Fact file
No formal entry requirements.
Is the pre-requisite to the kinesiology diploma.
Attendance is 15 consecutive days as laid out in the attendance dates.
It does not include accommodation or meals.
You will receive home study material, practical work, and assignments throughout the course.
Assessment is by practical assessment and written assignments.
If however, you wish to attend this course for your own health & wellbeing and have no wish to become a practitioner, the assessments are not obligatory. A certificate will not be issued in this case. You will still have the experience of a lifetime.
What you learn on this kinesiology foundation intensive course?
Module one
Background of Kinesiology
The art of muscle testing.
8 muscles; their tests, associated points, nutrition & meridians.
Simple pain relief technique.
Energising meridian massage.
Emotional stress relief technique.
Tools to help with reading & writing.
Check for dehydration.
X-Crawl (cross crawl).
Module two
Eight new muscles; their tests, associated points, nutrition & meridians.
Five factors of the IVF & two more.
Diaphragmatic breathing.
Introduction to the wheel balance.
Fuse principle.
Thymus tap.
Balancing options.
Hypertonicity.
Food sensitivity testing.
Module three
Seven new muscles; their tests, associated points, nutrition & meridians.
Switching on exercises – PACE.
Zipping yourself up.
Breast congestion technique.
Psychological reversal.
Stomach one for fears and phobias.
Finger modes.
Priority mode.
Bi-lateral psoas & occiput link.
Bi-lateral hamstrings & sacrum link.
Sacral rock.
Bi-lateral piriformis and jaw link.
Figure of 8's energies.
Gait testing.
Module four
Eight new muscles; their tests, associated points, nutrition & meridians.
Sedation points.
ESR – safe place.
Protein test.
Cramp relief.
Mineral testing & left/right brain integration.
Self talk and self esteem.
Goal setting and balancing.
Affirmations and balancing.
Surrogate testing.
Pauselock.
Fix-In-Motion.
Practice assessment.
Module five
Six new muscles; their tests, associated points, nutrition & meridians.
Vibrational (energy) medicine.
Yin and yang.
Flow of energy through the meridians.
Law of five elements.
Shen – creative cycle/Ko – control cycle.
Checking meridian balance.
Time of day balance.
Alarm points for over energy.
Emotions and over energy.
Wrist pulse points for under energy.
MEI points.
Vertebral subluxations and associated points.
Command points.
Module six
Four new muscles; their tests, associated points, nutrition & meridians.
Postural assessment.
Emotional stress release – past & future.
Emotional tissue scanning and emotional pain.
Flushing or running meridians.
Criteria related to structural/functional characteristic of the muscles.
Origin and insertion technique.
Fixations.
Reactive muscle patterns.
Pain tapping.
Client practice management.
Code of conduct.
Case history and record keeping.
Revision.
Your investment for the foundation course
If you are an early bird, you pay £1,995 in total, saving you £555.
and
After the early bird date expires, you pay £2,550 in total.
A deposit of £600 is required initially to book your place. This is non-refundable if you choose to cancel and not attend the course. In the unlikely event of this course not reaching the minimum number of students, your deposit will be returned. 
For early birds, the balance is required before the 6th June 2018.
If paying the full price, the full balance needs to be paid in full by 25th June 2018.
Secure your place to avoid disappointment later. Online booking through the website www.health-school.co.uk will become available during April, to definitely secure your place at present please get in touch with Rosemary directly.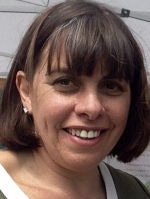 About Rosemary Tarrant
I am so excited about this event, It is the first of it's kind in the UK that I am aware of. I started my Kinesiology journey in 1998 and have loved working with my clients and teaching it since then. I have worked with a broad spectrum of clients and my students have also come from different backgrounds & countries. Living and Loving Life Today