Home

>

Edinburgh kinesiology foundation course - module 6 of 6
Edinburgh kinesiology foundation course - module 6 of 6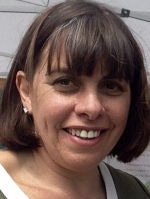 Phone:
01750 778 704 / 07773 634 884
Date & Time:
15th - 16th December 2018, 9.15am - 5.15pm
Cost:
Early bird price £1,111 (for all six modules) payable before 7th September - saving you £139
Location:
Edinburgh Training & Conference Venue
16 St Mary's Street
Edinburgh
Midlothian
EH1 1SU
Email organiser
This is the home-straight! What you learn on this module
Four new muscles; their tests, associated points, nutrition and meridians.
Postural assessment.
Emotional stress release – past and future.
Emotional tissue scanning and emotional pain.
Flushing or running meridians.
Criteria related to structural/functional characteristics of the muscles.
Origin and insertion technique.
Fixations.
Reactive muscle patterns.
Pain tapping.
Client practice management.
Code of conduct.
Case history and record keeping.
Revision.
You've done it! Well done, it's time to celebrate and think how you are moving forward with all the amazing knowledge that you now have. If you want to use it with your family and friends you have a huge array of tools and techniques to help them.
However...
If you can see how kinesiology has changed your life and the others around you, and you can see yourself doing this as part of your practice that you've set up or you are considering setting up a practice, then this is the time to chat about it. How do you want to move forward?  
Kinesiology is such a powerful way to help and improve health. There is such a need for more systematic kinesiologists in Scotland and the North of England. The demand is there so why not be part of it and have a business of your own that you can create.
There is also a 12 module diploma course that is awe-inspiring in the number of techniques and ways to help people. Get in touch with me if you want to find out more.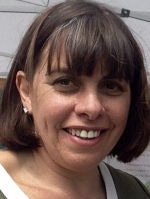 About Rosemary Tarrant
Starting my kinesiology journey back in 1998, I've loved working with my clients and teaching it since 2000. I've taught Systematic Kinesiology (both Balanced Health Levels 1-5 and the Practitioner Course with TASK (The Academy of Systematic Kinesiology) in Surrey and London and now teach with SAK, (School of Advanced Kinesiology).