Home

>

Edinburgh kinesiology foundation course - module 5 of 6
Edinburgh kinesiology foundation course - module 5 of 6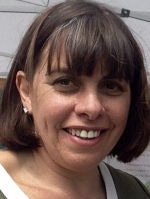 Phone:
01750 778 704 / 07773 634 884
Date & Time:
1st - 2nd December 2018, 9.15am - 5.15pm
Cost:
Early Bird Price £1,111 (for all 6 modules) payable before 7th September - saving you £139
Location:
Edinburgh Trainin & Conference Venue
16 St Mary's Street
Edinburgh
Midlothian
EH1 1SU
Email organiser
What you learn on this module
Six new muscles; their tests, associated points, nutrition & meridians.
Vibrational (energy) medicine.
Yin and Yang.
Flow of energy through the meridians.
Law of five elements.
Shen – creative cycle.
Ko – control cycle.
Checking meridian balance.
Time of day balance.
Alarm points for over energy.
Emotions and over energy.
Wrist pulse points for under energy.
MEI points.
Vertebral subluxations and associated command points.
The foundation kinesiology training is now available to you in Scotland if you want to use kinesiology for yourself, your family and friends. It is available to everyone, from complete beginners in the field of health to practitioners already in the healthcare industry and would like to add kinesiology to their toolbox.
On completing the six level foundation course and homework, and if you are already qualified in another field of health-care, you can add kinesiology to your current skill set, become insured and charge for your services.
You can also choose to do the diploma course with us to further your studies and become a professional systematic kinesiologist. As soon as you begin the diploma course, you will be able to see clients and charge a fee providing you are a member of ASK and have suitable insurance.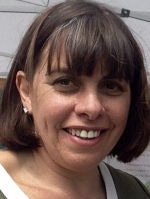 About Rosemary Tarrant
Starting my kinesiology journey back in 1998, I've loved working with my clients and teaching it since 2000. I've taught Systematic Kinesiology (both Balanced Health Levels 1-5 and the Practitioner Course with TASK (The Academy of Systematic Kinesiology) in Surrey and London and now teach with SAK, (School of Advanced Kinesiology).