Home

>

Edinburgh kinesiology foundation course - module 3 of 6
Edinburgh kinesiology foundation course - module 3 of 6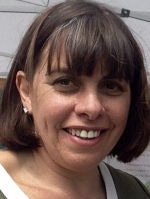 Phone:
01750 778 704 / 07773 634 884
Date & Time:
27th - 28th October 2018, 9.15am - 5.15pm
Cost:
Early Bird Price £1,111 (for all 6 modules) payable before 7th September - saving you £139
Location:
Edinburgh Training & Conference Venue
16 St Mary's Street
Edinburgh
Midlothian
EH1 1SU
Email organiser
What's taught on this module?
Seven new muscles; their tests, associated points, nutrition & meridians.
Switching on exercises – PACE.
Zipping Yourself Up.
Breast congestion technique.
Psychological reversal.
Stomach one for fears and phobias.
Finger modes.
Priority mode.
Bi-lateral psoas & occiput link.
Bi-lateral hamstrings & sacrum link.
Sacral rock.
Bi-lateral piriformis and jaw link.
Figure of 8s energies.
Gait testing.
Kinesiology is the fusion of physical, emotional and energetic ways of balancing the body. If you feel that this is your path, step up now, make the commitment and let us together shine our light on the world in the most positive, life-affirming way. Create health in the new way and find your true potential.
 
Kinesiology, or muscle testing, is easy-to-learn and contains techniques that show you where stress and imbalance is held in your body. Muscles are like monitors and there is a bio-feedback loop that occurs during the muscle testing to show when imbalance is occurring and when balance is restored. It is done through clothing.
 
This course is ideal for everyone and anyone who has an interest in their health. Do you wish to find out how your body works, and how the different aspects of your body interact? If you have heard about words like "energetic," "meridians," "chakras," "food intolerances," would you love to explore these elements of your body to restore balance? Do you want to step into the field of health so you can help yourself, your loved ones and colleagues? If you are a practitioner in another health field already, then this is a helpful addition to your splendid toolbox!
Tutor
Rosemary Tarrant (Dip ASK & Accredited Tutor since 2001)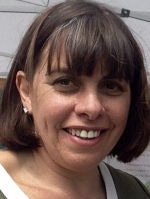 About Rosemary Tarrant
Starting my kinesiology journey back in 1998, I've loved working with my clients and teaching it since 2000. I've taught Systematic Kinesiology (both Balanced Health Levels 1-5 and the Practitioner Course with TASK (The Academy of Systematic Kinesiology) in Surrey and London and now teach with SAK, (School of Advanced Kinesiology).