Beginners guide to minimalism
In her book, Marie urges readers to ask themselves whether or not the objects they own "spark joy", if they don't – get rid.
Being a minimalist means living simply and removing the excess or unnecessary. This can range from the objects you own, to your wardrobe and even the way you eat.
So why would anyone want to consider minimalism?
A well-known saying may be the answer, 'a tidy room = a tidy mind'. Put simply, many people find the less physical stuff they have, the less emotional 'stuff' they have.
If you find yourself perpetually cleaning, tidying up messy areas or losing things, you're likely to feel stressed. Eliminating some of this stress can give you both the physical and emotional space you crave.
If you're interested in minimalism, give the following first steps a try.
Write a list of why you want to make the change and outline the steps you need to take to do it.
Start with a big clear out. Get some bin-bags at the ready and tackle every room in your house, including your wardrobe. Think about when you last used the object and consider whether or not it makes you happy having it around. Be ruthless – less is more!
Once your home is tidy, move onto your desk at work. Filing or recycling that pile of paperwork will be cathartic, we promise! Think about whether or not you need all the items on your desk and have a five minute desk tidy at the end of every day.
Consider your diet – are there any foods that make you feel less than energetic after eating? Think about what you could reduce and what you could replace with healthier options.
Get organised! Now your surroundings are clean and tidy, think about doing the same for your mind. Use an organisational tool/app to help you keep on top of your to-do lists and break things down into manageable chunks.
What tips do you have for keeping things simple? Let us know in the comments below!
Share this article with a friend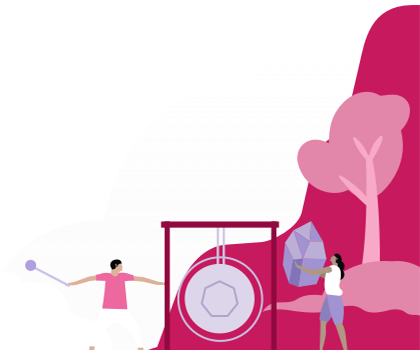 Find the holistic therapist for you