Yoga therapy
Yoga or Pilates?
Currently at an all time high in America, yoga has now made its way over to the UK. However, yoga has some competition. Pilates is growing in popularity, with Gwyneth Paltrow, Jennifer Aniston and Madonna voicing their love for the therapy over social media.
Don't let the pressure get to you. You don't have to decide between the two, it is possible to practise both and benefit from what they offer.
Both yoga and Pilates offer the person an opportunity to build their strength, increase their endurance, flexibility and stress management. The noticeable difference between yoga and Pilates is the emphasis on spirituality in classes – Pilates is often seen as a starting point for yoga practice due to the slower pace being more meditative and stress-relieving.
Yoga focuses on broad muscle groups and the flexibility of the body. Yoga practice offers spirituality, balance and endurance. Classes can range from gentle beginner levels to more advanced, challenging routines. There is so much variety in the exercise that there is a class for everyone, if you are not brave enough to join a class, there are plenty of videos online that you can do at home.
Pilates on the other hand has the main focus of strength, body control, muscle toning and building your core. Pilates is viewed as a more disciplined practice, with participants benefitting through regular classes. If you like a structured workout without the emphasis on spirituality, Pilates could be the choice for you.
Despite the difference in focus, the similarities are more clear. While you can join classes, you can also have a look at the tips and exercise routines published online to try in your own time. Incorporating a bit of both into your workout can help you come to a decision on which style is best for you.
The trick is to consider your fitness level. With regular practise you will get better, but if you are a regular runner and want to focus on your core strength, Pilates is advised. If you want to burn more calories and work on your endurance levels, have a look into yoga.
But who says you have to pick just one? The rising popularity of both exercises are welcoming new methods and adaptations of the therapies – for example, Yoga-laties combines the two in one class, no decision needed!
Share this article with a friend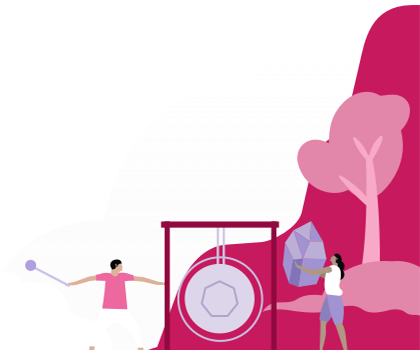 Find a therapist dealing with Yoga therapy