Reiki level 1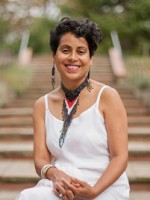 Date & Time:
20th - 21st October 2018, 10am - 4pm
Location:
Yuan Centre Atlasta Hall,
Colwood Gdns
Colliers Wood
London
SW19 2DT
Email organiser
Two-day workshop.

This workshop is suitable for beginners or anyone who is interested in energy healing to heal themselves and their family and friends.

The two days will cover the following:
Qi-gong exercises to help you ground and settle the mind.
Sound therapy and smudging to clear and cleanse your energy field.
The history of Reiki and its lineage.
Benefits of Reiki in your everyday life.
Hand positions to treat you and others.
Four attunements to open your energy centers - to be a channel for Reiki energy to flow.
Mediations.
Group discussion and explorations.
Plenty of time to practice and gain confidence to give Reiki treatments.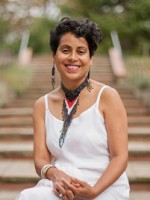 About Maria Cooper-Gomes
I am an experienced Reiki master and I have been working with this beautiful energy since 1997 when I first trained in level 1. I also offer Indian head massage, theta healing, body spin healing and auricular (ear) acupuncture.

I have also got a lot of experience working within the social care sector. My classes are small, friendly and relaxed.