Reiki 1
20th June 2020, 9am - 5.30pm
Yuan Centre, Colwood Gardens, Colliers Wood, London, SW19 2DT
Learning Reiki 1 is the best gift you can give yourself! Anyone can learn it - all you need is an open mind and heart. No previous experience is necessary.
After this one-day certified course, you will be able to practice Reiki on yourself, family, and friends (kids love it!).
This course is a transformational process of self-development that helps you to connect with and value yourself, and increase your self-esteem and confidence.
This is a wonderful self-help tool that empowers you to take care of all aspects of your well-being. You can use it to enhance your existing professional practice (nursing, hairdressing, beauty, yoga, etc).
I keep my classes small (a maximum of eight people) as this creates a safe space for healing and learning to take place. This also gives time and space for your process and the Reiki energy to settle. It also ensures that each individual, as well as the group, gets the time, attention, and energy they deserve from me.
I am a member of CNHC (Complementary Natural Health Council) and FHT (Federation Holistic Therapist) Reiki Federation and Acupuncture Society.
The day will cover;
connecting with self and others in the group
meditations to ground you and connect with the universal energy
sound and smudging to clear and cleanse your energy field
history of Reiki and your lineage
four attunements, opening energy centres of the hand, heart, third eye, and crown which will open you to connect and be a conduit for the flow of universal life
force/Reiki energy
hand positions on how to give yourself family and friends a treatment
time for group process and exploration
how to ground and cleanse your energy field
guidance on continuing your process and deepening your connection
Post-course support is provided, plus the opportunity to come to Reiki practice shares.
Share this event with a friend!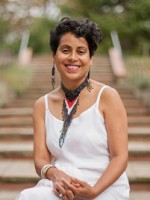 I am an experienced Reiki Master and I have been working with this energy for over 15 years. I offer training, workshops and one to one treatments for your wellbeing in SW London. My background is in the social care sector, I have excellent experience working with people with a variety of needs and I am very skilled at navigating group process.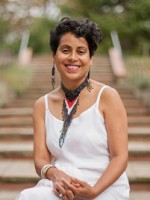 Hosted by

Maria Cooper-Gomes