>

Onsite seated Acupressure massage certificate two-day course
Onsite seated Acupressure massage certificate two-day course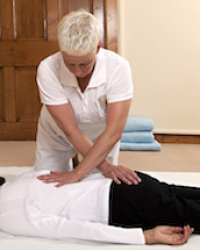 13th - 20th May 2021, 10am - 4.45pm
£160 per person. 10% discount if you bring your own onsite chair or register with a friend.
5/1 The Standard Buildings, 94 Hope Street, Glasgow, G2 6PH
Developed by Lucy Trend, who ran the drop-in Shiatsu massage service within Borders Books Glasgow for 12 years, and has given thousands of on-site treatments, this course thoroughly meets and goes beyond National Standards.
Over the two-days, you learn techniques that can be combined to create three set routines: 10 minute, 20 minute, and 30 minute, and a 'hands free' routine for therapists with wrist or thumb problems. 
The course includes many useful bites of Lucy's in-depth knowledge of Acupoint and shiatsu meridian location and function. Plus, you will learn a host of practical and flexible Thai Massage and Japanese Shiatsu techniques to incorporate into treatments and equip you to work with skill and confidence. Suitable for all levels of experience from beginner to professional massage therapist. Taught by Lucy Trend and senior teacher Lesley Lewis.
Additional £50 per person assessment fee if you require certification, to be paid after the case studies are completed. Assessment date is arranged individually between the assessor and student. Class numbers are limited to ensure individual attention.
Entry requirements:
Suitable for all levels of experience from beginner onwards. To receive the Certificate you must have an existing massage or bodywork certificate (or equivalent qualification which must cover Anatomy and Physiology up to or over Level 3). If you don't have this qualification you would be able to practise safely on family and friends. Or if you wish to become professionally qualified, further study plus an online training in Anatomy and Health and Safety are required. Please enquire.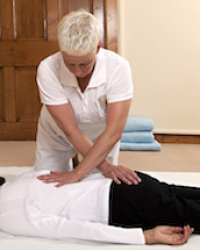 Lucy Trend, director and principal teacher at STMTS, will be delivering this course. Lucy is a shiatsu therapist, specialist in pregnancy and fertility. She is a doula and a trained well mother teacher, also offering post graduate training courses for complementary therapists, midwives, doulas and OBGs, in massage, shiatsu and moxibustion.