>

Online mini Thai Yoga Massage workshop
Online mini Thai Yoga Massage workshop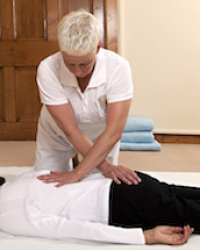 4th September 2021, 10am - 1pm
Here's a wonderful opportunity for a taster training of this very special dynamic healing art from Thailand. Come along and learn how to give a relaxing Thai Yoga massage to bring ease to the mind and body, both for the giver and the receiver!
We begin with a short yoga and meditation warm-up to get us in the mindset for relaxing touch. Then you'll be ready to learn some techniques, including some Thai Yoga moves, that will benefit your family and friends, or for professionals to include in your massage routines.
These half-day workshops are fun and accessible, fully clothed, no previous experience necessary, and you don't need to be super fit, just agile enough to kneel on at floor level.
This workshop will take place online so grab a friend or member of your household or bubble (if we are still under Covid restrictions) and a device to stream Zoom. You can take turns and you swap places so that you can both practise the techniques and receive them (please register both people) or you can learn by yourself and your friend benefits from having you practise all those wonderful techniques on them (in this case, no need for them to register – just you).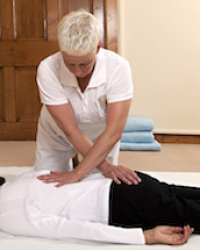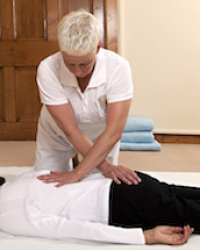 Hosted by Lucy Trend
Lucy Trend, director and principal teacher at STMTS, will be delivering this course. Lucy is a shiatsu therapist, specialist in pregnancy and fertility. She is a doula and a trained well mother teacher, also offering post graduate training courses for complementary therapists, midwives, doulas and OBGs, in massage, shiatsu and moxibustion.