Home

>

Learn and qualify in Reiki level 1
Learn and qualify in Reiki level 1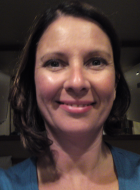 Phone:
01925 764712 / 07931 337941
Date & Time:
27th January 2019, 10am - 5pm
Cost:
£100, this includes training, course material, qualification, certificate and refreshments.
Location:
Warrington
Cheshire
WA3 5ED
Email organiser
If you are looking to aid the healing of yourself, friends and family then reiki one is the qualification you need.
The reiki training day is taught by myself, an experienced reiki teacher. I can trace my Usui reiki heritage back to the original founder in Japan.
The day is relaxed, friendly and very informative. You will have plenty of opportunities to ask questions and practice.
The day covers:
The history and principles of Reiki.
The reiki attunements.
Healing yourself with Reiki - theory and practice.
Healing others with Reiki - theory and practice.
You will be taught to heal someone from a therapy bed and also a chair. There will be a few simple meditations throughout the day to help you relax. Should you have any questions, or would like to book - please call me.
Testimonials 
"I've attended the reiki one course over the weekend with Julia. I enjoyed every single minute of it! It was so interesting and Julia was very knowledgeable and explained things in an easy way to understand! I would 100% recommend this course to anyone who's interested in Reiki... I will definitely be practising so I can come back to do my reiki two!! Thank you Julia x" 2018
"Attended the reiki level one course today with Julia . It was a wonderful day of learning in a relaxed atmosphere. Julia was so knowledgeable and taught in an easy to understand way. I loved it and cant wait to start using what I have learnt, will definitely be booking again to do my level two. Thank you again for today Julia  x" Student 2018
"I attended the reiki one course with Julia today and what a lovely experience. I really enjoyed the course, it was well planned out and delivered in an informative yet relaxed way. It is very easy to see how talented Julia is and how much she is passionate about what she does. I can't wait to start practicing my reiki now and I will definitely be back for the reiki two course. Thanks again Julia x"  Student 2018
"What a great experience it was learning and completing reiki level one with Julia.
Her passion, experience and gift shone through. Looking forward to attending more workshops and training in the future!" Student 2018

You can see more feedback on my Facebook page: Culcheth Healing. 
kind regards,
Julia
Culcheth Healing
07931 337 941
Note: You need to do the next qualification reiki two to heal the public. Previous Reiki one students have then continued to do their reiki two qualification with Julia, with some now working professionally as reiki therapists.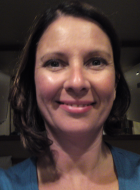 About Julia Trickett
Julia has a successful private alternative health practice with clients from across the North West. She is a fully qualified Reiki Master and can trace her Reiki training heritage back to the original founder, Usui in Japan. She teaches Reiki to Master Level as well as other workshops such as: crystals, auras, meditation and angel cards.