Crystal healing
Turn your home into a spiritual haven
Life can be chaotic. From the busy streets, to endless traffic jams, work deadlines and tough relationships – on a daily basis we are confronted with stressful chaos.
That's why returning home after a long day should be an opportunity for you to relax and rejuvenate – and restore peace and calm to your mind and body.
If your home however is just as chaotic as the world outside, it might be time to clear away the distractions and negative energy in order to turn it into a spiritual haven.
Here's four easy ways to make this happen:
Surround yourself with plants
Research shows plants are the perfect accessory for improved health and happiness. This is because they have a calming influence on the environment, which improves concentration and productivity levels. In turn this leads to greater satisfaction and contentment. Choose lavender or jasmine plants to help soothe your mind and body and restore positive energy.
Find the right crystal
Crystals can help promote positive energies and healing, while restoring balance and calm. There are a variety of stones that you can choose to display in your home, all of which have different effects. Amethyst, for example, amplifies spiritual energies, while black obsidian absorbs any negative energy that gathers due to stress and tension.
Light candles
Candlelight is gentle on the eyes and provides a warm softness that is instantly calming. Candles can also help you to focus and research has shown certain fragrances can promote positive emotions. Floral scents like rose or lavender can be particularly beneficial.
De-clutter 
How can your home be a haven if you have clutter everywhere? Keeping your home tidy and with minimal clutter can help promote peace and tranquility. You will be less likely to lose things and will have space to breathe which will greatly improve your stress levels.
Share this article with a friend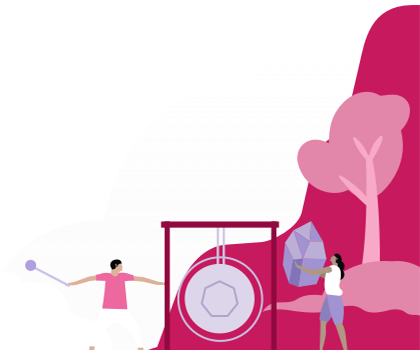 Find a therapist dealing with Crystal healing