Therapies
Tai chi
Tai chi is an ancient practice that has become increasingly popular in recent years due to its perceived health benefits.
Here, we take a look at how this gentle form of movement can support physical and mental well-being and explain how you can get started with Tai chi.
What is Tai chi?
Tai chi is a holistic art, meaning it brings the body, mind and spirit together. It was originally created in ancient China as a martial art – a form of self-defence – but is now more commonly practised as a low-impact, gentle form of exercise for its many perceived health benefits.
Tai chi, also known as shadow boxing, involves doing slow movements and postures with elements of meditation and breath control. The main principle of Tai chi is based on Taoism. This is the belief that we should live in balance with the universe. Tai chi uses exercises that equally balance yin and yang.
Find a holistic therapist for you
---
What are the health benefits of Tai chi?
Tai chi is thought to be effective at improving balance, flexibility and strength. According to Harvard Medical School, there is evidence to suggest that it can help treat and prevent a number of health concerns when used alongside conventional medicine. Not only is Tai chi beneficial for the physical body, but it is also thought to support mental well-being too.
What does Tai chi do for the body?
There are a number of physical benefits to Tai chi. These include:
Improved pain levels.
Reduced stiffness when standing, walking and rising (such as getting out of bed or a car).
Improved balance (helping to prevent falls).
Increased muscle strength.
Increased flexibility and mobility (helping to prevent fractures).
Reduced fatigue.
Promotes better sleep.
Helps manage symptoms of diseases such as fibromyalgia.
What are the mental health benefits of Tai chi?
Helps reset. The slow-paced nature of Tai chi allows practitioners to be more present in the moment.
Reduces stress levels.
Improves focus and concentration.
Boosts mood.
Decreases anxiety.
Find out more about how Tai chi can support you in Stephen Forde's article, 'What is Tai chi and how can it help me?'
---
Who can do Tai chi?
As Tai chi is a very gentle, low-impact form of exercise, it is suitable for most people, regardless of age or ability. In fact, Tai chi is often recommended for older adults as a way of helping them improve their balance and prevent falls. Exercises can also be practised sitting down, so it's also a great option for those with limited mobility.
Even though Tai chi is a safe form of physical exercise, it's always worth contacting your doctor to make sure it's right for you, especially if you have an existing medical condition or are pregnant.
---
Getting started with Tai chi
There are five core styles of Tai chi. Here, we give an overview of each so you can determine what style may be right for you. We recommend speaking with a professional if you're looking to give Tai chi a try, so that they can assess your needs and suggest the best form for you.
Chen - The oldest and original form of Tai chi, this style uses a combination of fast and slow movements including jumping and kicking.
Yang - This is the most popular and widely practised form of Tai chi. It aims to improve flexibility and uses slow movements which makes it more accessible.
Wu - Designed to improve balance, this style uses forward and backward motions, rather than standing centred.
Wu (Hao) - This is a more advanced style of Tai chi which is not recommended for beginners.
Sun - This style uses more footwork and resembles that of a dance when a routine is performed.
Tai chi can be done in person or online, but they're usually part of a group class. There are also online videos that walk through some simple movements if you want to sample them.
However you choose to practise Tai chi, it's recommended to wear suitable clothing and footwear - shoes should be flat and have some flexibility and clothing should be comfortable and non-restrictive.
A Tai chi class usually consists of a warm-up to loosen up the muscles and joints, followed by practising forms (sets of movements). At the end of the session, there may be a few minutes of breathwork with some gentle movement to relax the mind.
If you're looking to get started with Tai chi, you can contact a professional on Therapy Directory.
Would you like to provide feedback on our content?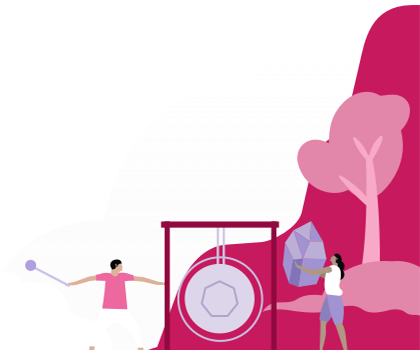 Find a Tai chi professional