Therapies
Medical acupuncture
Medical acupuncture is a therapeutic technique that involves inserting fine needles into certain points across the body, to encourage healing and pain relief.
What is medical acupuncture?
Medical acupuncture is the use of acupuncture that typically follows a diagnosis. It can be used to treat a wide range of health conditions, but the most common reason to try medical acupuncture is for pain relief.
A course of acupuncture usually creates longer-lasting pain relief than when a single treatment is used. Treatment might be once a week to begin with, then at longer intervals as the condition responds. A typical course of treatment lasts five to eight sessions.
What can it help with?
The National Institute for Health and Care Excellence (NICE), which provides guidelines for the NHS on the use of treatments and care of patients, currently recommends acupuncture as a treatment for chronic tension-type headaches and migraines.
Other conditions commonly treated by acupuncture, though not officially recognised by NICE, include:
chronic pain, such as neck pain
joint pain
dental pain
postoperative pain
How does medical acupuncture work?
Needling specific body parts is thought to stimulate sensory nerves under the skin and in the muscles of the body. This results in the body producing natural substances, such as pain-relieving endorphins. It is thought that these naturally released substances are responsible for the beneficial effects experienced with acupuncture.
While some people respond very well to acupuncture and notice improvements in their symptoms, results can never be guaranteed. You may find that there is no significant change in your symptoms following treatment. That being said, the nature of the treatment often helps people to feel better in themselves, even if there is no real improvement in their medical condition. For instance, some patients notice that acupuncture promotes relaxation, and results in a feeling of improved well-being.
---
Use of medical acupuncture with other therapies
Whilst acupuncture can be undertaken as a form of treatment on its own, it can also be used in conjunction with other complementary treatments, such as physiotherapy and palliative care.
Acupuncture within physiotherapy
Medical acupuncture is a form of treatment which is increasingly being practised by physiotherapists, in their approach to helping manage pain and inflammation.
Physiotherapists believe that acupuncture can help to relieve pain by stimulating the brain and nervous system to produce pain-relieving chemicals, such as endorphins. This is thought to help promote the body's natural healing process, which can be essential in the treatment of painful musculoskeletal problems.
Medical acupuncture is increasingly being used in tandem with conventional medicine as part of a palliative care plan. While the techniques are often more gentle and soft than a typical acupuncture treatment, there can still be many benefits for palliative care patients. It is thought that this treatment can help to manage the symptoms and side effects of other medical treatments, as well as relieve stress.
---
Medical acupuncture techniques
As well as using needles to stimulate the body's natural healing abilities, there are several other techniques that may be used and can be used as stand-alone treatments. These include:
Laser acupuncture
Fear of needles can be an obvious sticking point that prevents someone from undergoing acupuncture. However, with the developments in laser stimulation, it is possible to achieve an acupuncture treatment without the use of needles. This type of treatment can be particularly suited to nervous patients and children, as well as sensitive areas and ears.
Electro-acupuncture
Sometimes, low-voltage electrical stimulation can be used to assist the healing process, by connecting needles to an electro-acupuncture apparatus. These are designed to deliver low-frequency electrical impulses, which are thought to help stimulate chemicals from the brain. It is suggested that this can contribute to pain reduction, as well as aiding relaxation and sleep.
Acupressure
In acupressure treatment, the practitioner's hands are placed over the acupuncture (or trigger) points, in order to relieve muscle tightness. The amount of pressure used varies according to the condition and requires trained, sensitive hands. It is often used with sensitive or frail patients, children or patients with a needle phobia.
---
What to expect in a session
In your initial session, you can expect your practitioner to ask about your symptoms and medical history, as well as your habits and lifestyle. They may also give you a short physical examination, before starting the acupuncture treatment.
The acupuncturist will choose specific points to place the needles based on your condition. Up to 12 points may be used during a typical session, sometimes more, depending on the number of symptoms you have.
Your practitioner will assess your case and treatment will be tailored to your individual symptoms. For this reason, each treatment may vary with regards to how many needles are used, and where they are placed on the body.
The needles are inserted just under the skin, and once the needles are in place, they may be left in position anywhere from a few minutes, up to half an hour. In some cases, needles are inserted slightly deeper, to reach muscle tissue.
Does it hurt?
Acupuncture needles are usually made of sterilised, stainless steel, specially prepared for the purpose of acupuncture. They are very fine and usually only a couple of centimetres long. Because the needles are so fine, it won't feel like having an injection or a blood test, which uses needles with a cutting edge.
The sensation varies from person to person. Some people feel a slight sharpness, a tingling or a dull ache, whereas other people feel nothing at all. You shouldn't experience any significant pain. But if you do, let your practitioner know straight away.
Is there anything I need to tell my practitioner before the treatment?
Be sure to inform the acupuncturist of the following before undergoing treatment, if you have:
ever fainted or had a fit
damaged heart valves or a particular risk of infection
a pacemaker or any other implants of an electrical nature
Most importantly, if you have a bleeding disorder (e.g. haemophilia), are taking anticoagulants, or any other kind of medication, it is advisable to talk to your GP before you have acupuncture.
Are there any side effects of medical acupuncture?
When carried out by a qualified practitioner, acupuncture is generally very safe. However, it is possible to experience some mild, temporary side effects, such as:
pain or discomfort where the needles puncture the skin
drowsiness, feeling faint or dizzy
minor bleeding or bruising
worsening of pre-existing symptoms
---
What qualifications and experience should therapists have?
There is no statutory regulation for medical acupuncture currently in England, so you are encouraged to check that your practitioner is suitably qualified and insured.
There are many professional organisations practitioners can join, which have taken on a self-regulatory role for medical acupuncture. These organisations ensure suitable qualifications have been achieved and also ensure practitioners abide by a code of ethics and complaints procedure.
Whilst the eligibility requirements will differ for each professional organisation, generally, potential members will need to provide evidence of the appropriate acupuncture training, as well as proof that they are a medical professional, such as a doctor, nurse, or physiotherapist. You can find a list of these professional bodies on our useful links page.
Related topics
Would you like to provide feedback on our content?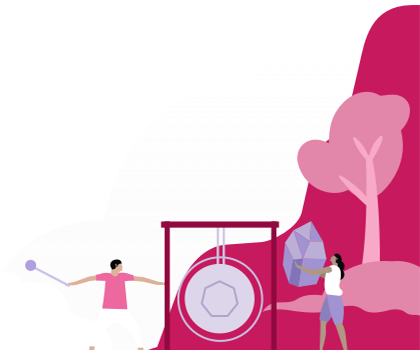 Find a medical acupuncturist