Home

>

Acupressure practitioners in London
Acupressure practitioners in London
Please narrow down your search
5

results within 6 miles All therapists comply with our policy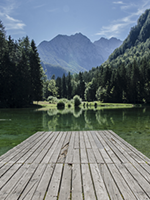 London, SW5 9RF
Over 3 generations in my family were Chinese acupuncturist and Chinese herbalist. I have learned a lot from my grandfather and mother. After practising over 40 years and 10 years in UK, I am specialised in fertility, skin disorder, and pain relief.
View profile
I offer: Acupressure
Wimbledon, London, SW19 7PA
Carole says, "I absolutely adore what I do and the therapies I offer. The pleasure of witnessing transformations in my clients is a continual source of inspiration to me. It encourages me to maintain my passion for natural healing. The work I...
View profile
I offer: Acupressure
Walthamstow E17 & London E17 9RE
I am an acupuncturist specialising in women's health problems. This includes fertility, IVF, pregnancy, childbirth and menopause. I also have an interest in stress related conditions and treat musculoskeletal problems. I also volunteer at St...
View profile
I offer: Acupressure
London, SE3 7LW
I am a fully qualified and widely experienced five-element acupuncturist who graduated from the School of Five Element Acupuncture (SOFEA). However, I began my studies in 2002 at the London College of Traditional Acupuncture (LCTA) and so possess a...
View profile
I offer: Acupressure
London SW6 5HA & Enfield EN1
TuiNa,massage,acupuncture and herb medicine are effective Chinese treatments .I am a qualified traditional Chinese doctor.I am offering all the treatments for outcall and incall services to you .All services are on promoting now.Call me for details.
View profile
I offer: Acupressure
Need more results?
There are no more results for your search within 6 miles. Try widening your search to see more.
Double your maximum distance. Try 12 miles.
Search help
For the most accurate results, please enter a full postcode into the search box so we can determine your exact location. If you type in a town name or the first part of a postcode the results will be ordered by distance from the centre of that town.
Recent news