Home

>

Jo Lewis BSc. (Hons) Lic. Ac. MBAcC
Jo Lewis BSc. (Hons) Lic. Ac. MBAcC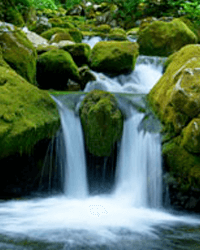 16 Old Aylesfield Buildings
Froyle Road
Shalden
Alton
Hampshire
GU34 4BY
01420 544848 / 07788 608945
Saved
Save profile
Email me
About me
On its simplest level Acupuncture is based on an understanding of the body's vital energy, or Qi, how it flows and the factors and conditions that cause it to become out of balance. The stresses and strains of modern living  can take their toll causing energy to become depleted, disturbed or obstructed leading then to pain, illness and emotional disharmony.

Needling, moxa and cupping are all used to encourage the healthy flow of Qi, restore balance and promote physical and emotional well being. That's why many patients also describe feeling generally "better in themselves" as a result of treatment.
Training, qualifications & experience
Fully qualified.

A member of the British Acupuncture Council (BAcC)
Important information
If you have been diagnosed with or suspect you may have a pre-existing medical condition you should consult your GP for advice, diagnosis and treatment and always inform your health professional before starting any alternative or additional therapies, treatments or making any major changes in your diet or exercise programme.
Practical details
| | |
| --- | --- |
| Sign language: | Unspecified |
| Other languages: | None |