Home

>

Jana - Doshic Balance
Jana - Doshic Balance
About us
Ayurveda is an ancient healing system which comes from India and is used all over the world. It is based on the idea of balance in bodily system and uses herbs, diet and lifestyle to heal the imbalances in the body.
Ayurveda has been very successful helping with various diseases like digestive problems, menstrual/menopause, skin issues such as ezcema and psoriasis, bone/joint issues, weight and fertility etc.
I created Doshic Balance in 2016 after completing a training program at the Ayurveda Institute in London and also became a member of AAPUK(Association of Ayurvedic Professionals UK).  The program was led by a very knowledgeable Ayurvedic doctors Dr. Deepika Rodrigo from Sri Lanka and Dr. Wathsala Wijesinghe.
During that period I had my own lingering long term health issues such as ezcema, digestive and menstrual problems and  I tried everything to get better but nothing helped until Ayurveda came to my way!
While following Ayurveda practice I saw all my problems melt away one by one with the right diet, healthy lifestyle and ayurvedic herbs. This made me want to learn more about it.
After seeing so many people suffering because of wrong lifestyle and incorrect diet, I wanted to help people to get back to their optimal health and realised that Ayurveda is perfect for that!
So far my experience with natural lifestyle and health extends to 4 years and counting, in the meantime I am gaining more knowledge every day.
My aim is to find the imbalance in you and get you back on track with your health.
At Doshic Balance, we sincerely care about your well-being. Since starting with ayurvedic consultations in 2017, we've been working closely with our valued clients in order to provide them with exactly what they need to look and feel healthier. Doshic Balance is ready to help you, so don't delay your health another day, get in touch today!
Training, qualifications & experience
Ayurvedic Practitioners course diploma final year (2018) led by Dr. Deepika Rodrigo and Dr. Wathsala Wijesinghe Ayurveda Institute UK
Diploma in Ayurvedic massage therapy (2018) Ayurveda Institute UK
Diploma in Ayurvedic Lifestyle and Nutrition led by Dr. Deepika Rodrigo (Distinction January 2017), Ayurveda institute UK
Member of AAPUK (Association of Ayurvedic professionals UK)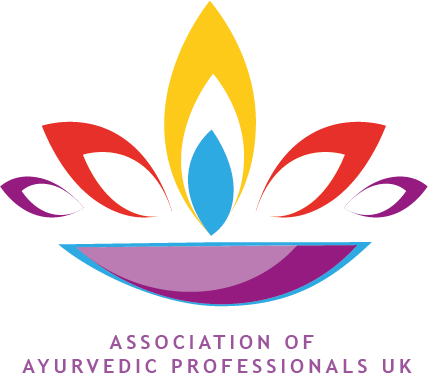 Fees
Free 15-20 min Ayurveda introduction call by phone
We can find out if and how I can help you, what can you expect from me and what do I expect from you
Initial 60 min Ayurveda health consultation £40 + herbs for about 3 weeks when needed (approx. £20-£30)
During the consultation I will find out your imbalance using pulse and tongue analysis, looking deeper into your lifestyle, diet, relationships, medical history and current illnesses. At the end of the consultation I will give you bespoke diet guidelines, lifestyle advice and herbs if needed
Follow-up 30 min consultation £25 + herbs for 3 weeks
We will discuss your progress and make changes in the diet and herbs if needed. It can happen with some patients that the herbs need to be changed and diet altered as every person reacts differently to certain herbal medicine. This is why it's very important to come to the follow up appointments so the imbalance can be corrected faster.
Ayurvedic Oil Massage 120 min £100(Ladies only)
This type of full body massage therapy is to balance body and mind. It works together with the correct lifestyle and diet for your type. Massage helps to remove waste materials, rejuvenate and relieve aches and pains caused by the obstruction of the flow of energy. With Ayurvedic massage we use medicated oils depending on your condition, stimulate marma points for a better energy flow and balance chakras. This therapy includes short consultation before the massage for a better result
Ayurvedic head and face massage 30 min £40
Head and face massage has many benefits such as increases the supply of  oxygen to the brain, relaxes the nervous system, improves circulation, retards hair loss, premature balding and graying, brings glow to the face, improves eyesight and removes old age. It is said if you are receiving a head massage, you really are receiving the whole body massage because the whole nervous system is calmed by this. In Ayurvedic head massage special medicated oils are used for the hair and herbal creams for the face
Concession rates available for people on low income and students
Consultations take place in Healthy Living Centre N1 2LH, home visits in London zone 1-3 or by phone/Skype
Further information
Consultations are available online via Skype and telephone or in Healthy Living Centre N1 2LH
Important information
If you have been diagnosed with or suspect you may have a pre-existing medical condition you should consult your GP for advice, diagnosis and treatment and always inform your health professional before starting any alternative or additional therapies, treatments or making any major changes in your diet or exercise programme.
Practical details
| | |
| --- | --- |
| Sign language: | No |
| Other languages: | Estonian |
Availability
Mon-Fri 9.30am-6.30pm (Sat by appointment)