About me
My first experience with massage occurred long ago in 2004 when I was hit by a car while I was riding my bicycle. I was thrown into the air and landed on my side. I hit my head pretty hard and suffered whiplash from the impact of the fall. I am thankful I was not injured as badly as I could have been.
I saw a chiropractor about 3 days a week and received massage about twice a month for around 8 months. The trauma from this accident initially disrupted my life. However, massage helped ease the pain and stress caused by this event and I feel I avoided further neck and back problems because of the therapeutic benefits of massage.
I began to pursue my dream of becoming a massage therapist in 2009 in the United States attending East West College of Healing Arts in Portland Oregon. I studied Swedish massage and kinesiology. I believe an understanding of the science of kinesiology is key to becoming a successful massage practitioner. In 2011 I moved to the United Kingdom, settling in Cardiff. I have since studied at Bristol College of Massage and Bodywork, graduating with a Diploma in Holistic Massage from the Massage Training Institute, which combined the study massage techniques, anatomy, pathology, and physiology. I am now the MTI regional representative for the Wales region.
The discipline of Massage Therapy and my studies in it have changed my life and allowed me to reflect on my work, leaving me with the tools to help others. I have much to offer and I invite you to also enjoy the benefits of massage and to book an appointment today!
Training, qualifications & experience
I have a Diploma in Holistic Massage Level 4, Diploma in Sports and Remedial Massage Level 5 and a Diploma in Indian Head Massage level 3.

I have studied Anatomy, Pathology, Physiology and Kinesiology. I graduated with the Massage Training Institute and I am insured and now a member of this professional body.

I use a variety of techniques in every treatment including, cross fibre friction, stretching, mobilization, and deep tissue massage.
I also may add some advanced techniques to the treatment such as soft tissue release, muscle energy technique or neuromuscular technique.

I have almost 10 years of experience and established my business in Cardiff in 2012. I look forward to meeting you.
Member organisations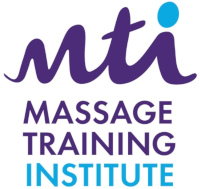 Massage Training Institute
The Massage Training Institute is a professional association which accredits training schools offering practitioner level courses leading to the MTI Diploma in Holistic Massage with Anatomy, Physiology & Pathology.
Therapies offered
Other available therapies

I also do hot stone massage, pre and post natal massage and indian head massage. Feel free to email or ring if you have any questions.
Fees
Additional information

My fees for massage are...

£50 for 60 minutes ( initial visit) £45 therafter.

£65 for 90 minutes

£90 for 120 minutes

Indian Head Massage £35 for 45 minutes.