Home

>

Reiki Healers in Scotland
Reiki Healers in Scotland
13

results within 0 miles All therapists comply with our policy
Coldstream, Berwickshire, TD12 4HF
Reflexology, Massage Therapy, Sports Massage, Remedial Massage, Myofascial Release, Reiki, Energy Healing
View profile
I offer: Reiki
Glasgow, North Lanarkshire, G67
I am a mobile Holistic Therapist and travel within a 20/25 mile radius of the G67 postcode area. I approach my clients with care and professionalism. Listed below you will find more information about the therapies I offer in your home or workplace
View profile
I offer: Reiki
Aberdeen, AB23
I am an Usui/Tibetan Reiki Master/Teacher. Trained by Elizabeth Harley, starting in 2006 and completing my Master/Teacher course in 2011. I have integrated Reiki into my life and live by the Reiki principles...."Just for today...".Reiki is an...
View profile
I offer: Reiki
Glasgow, G44 3RA
About Me: I am trained in a range of massage and muscle releasing techniques that I combine to offer my clients effective Remedial Massage Treatments with a holistic approach. Having initially trained with the Scottish School of Herbal Medicine in...
View profile
I offer: Reiki
Johnstone, Renfrewshire, PA5 9EE
Louise of Tranquil Time offers holistic treatments to help reduce your stress and anxiety. You have made the first step by looking at self compassion to take that little bit on me time. Book in with Rae in Tues Friday or On first Sunday if the month
View profile
I offer: Reiki
Aberdeen, Aberdeen City, AB10 7LH
Chiropractic Clinic Group based in Aberdeen City & Aberdeenshire Congratulations! You have found Aberdeens first, and only award-winning Chiropractic Clinic who are dedicated to help you with your aches and pains. Riverside Chiropractic Group...
View profile
I offer: Reiki
Kilmarnock KA3 7AU & Glasgow G41 2AA
Find your peace with a treatment from Elaine Wilson Therapies. Professional, trusted service from an experienced and fully insured therapist. Holds a 5-star Facebook rating.
View profile
I offer: Reiki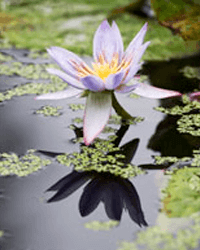 Peebleshire, Scottish Borders, EH44
I'm Jaki, an experienced Reiki and Energy Healer, Indian Head Massage Therapist and Angel Card Reader. I believe in supporting people to reach their full potential and will provide a safe sacred space to enhance this - we can all live our Dreams.
View profile
I offer: Reiki
Clydebank G81 1TH & G81 3HB
Working with the mind and body to offer a holistic service to support clients develop fuller understanding of who they are, what's holding them back, the affect of this and how they, the client, can take responsibility to resolve.
View profile
I offer: Reiki
Largs, North Ayrshire, KA30
Hello. My name is Charles. I am a 23 year old medical student. I offer hands on/off treatment as well as long distance. I have used reiki on a deeply personal level on myself and have found the benefit it brings. I now want to help others.
View profile
I offer: Reiki
Glasgow, Lanarkshire, G3 7QF
I am a highly trained massage specialist and holistic therapist, based in Glasgow's Charing Cross area.
View profile
I offer: Reiki
Inverurie, Aberdeenshire, AB51 3QR
I am an experienced Bowen Therapist and Emmett Therapist working in the centre of Inverurie Monday/Wednesday. I am fully qualified and regularly undertake refresher courses and CPD. I am always looking to improve my practice and have completed...
View profile
I offer: Reiki
Technology Park, Dundee DD2 1SW & Perth PH2
Offering individual Reiki Sessions & Reiki Attunements all levels.You can be assured of a calm, relaxed, energy healing session, specifically attuned to your requirements. Dundee & Perth. Professional, experienced practitioners.
View profile
I offer: Reiki
Need more results?
There are no more results for your search within 0 miles. Try widening your search to see more.
Double your maximum distance. Try 0 miles.
Search help
For the most accurate results, please enter a full postcode into the search box so we can determine your exact location. If you type in a town name or the first part of a postcode the results will be ordered by distance from the centre of that town.