Homeopathy
Over-the-counter or over to the professionals?
A park bench, somewhere in West London. Sounds of children playing, faint hum of traffic. An almighty sneeze, followed by nose blowing.
Mia:            "Bad?"
Rosie:         "Blasted steroid allergy, the doctor has run out of ideas. I just get a massive rash on top of the sneezing. I've tried all sorts".
Mia:            "What about homeopathy?"
Rosie:         "Yeah, I tried that – didn't work"
Mia:            "What did you take, then?"
Rosie:          "Oh, I don't know – some homeopathic mix for hayfever. The chemist said to try it. Useless."
Sound of sniffling, sneezing, nose-blowing.
Mia:            "Have you tried talking to an actual homeopath?"
Rosie:         "No, what for? – it doesn't work."
Mia:            "Why do you think they train for years?"
Rosie:         "Do they?"
Mia:            "Yeah. Three years full time for a BSc"
Rosie:         "A degree in homeopathy?!"
Mia:            "So how could some product from the chemist do the same job? A proper homeopath can spend hours working with you."
Rosie:         "What for?"
Mia:            "That way you get the specific remedy that's right for you. It's not about the hayfever, or the migraine, or the eczema, or whatever – it's got to fit the person who's got those symptoms. YOU!"
Rosie:         "Alright, let's have a phone number then. I can at least ask someone a question or two"
Mia:            "Try Therapy Directory – they're online. Just pick 'homeopathy' and put in your postcode."
A salvo of sneezing, rustling of paper tissue, sniffing sounds.
Mia:            "Bless you!"
This is a typical scene: self-limiting health condition, unpleasant symptoms, but there are limits to effective medical solutions, what to do so that spring and summer won't be a misery? Many people reach for brightly packaged, well marketed, over-the-counter (OTC) 'homeopathic' remedy mixtures. And find they don't work. Whether one of these remedies will work for you is effectively a lottery. 
If an OTC remedy happens to match your symptoms, it will work. If it isn't a match, it cannot work. Individualisation, proper assessment and follow-up with a professional is what makes a remedy homeopathic (matching symptoms to remedy and matching remedy to patient response). Homeopathic remedies can be prescribed by a medical doctor with add-on homeopathy training, or by a professional homeopath. Examples of individualised hayfever treatments are shown in this research abstract: http://www.homeopathyjournal.net/article/S1475-4916(16)00011-4/abstract
A responsible homeopath will always work complementary to your GP and other healthcare providers, and will want to be sure that you have sought appropriate medical advice. 
Share this article with a friend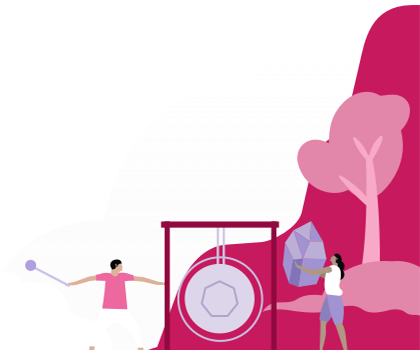 Find a therapist dealing with Homeopathy