Facing the fear in goals and resolutions
At the start of a new year/month/season, many of us consider our goals for the upcoming period; the changes we wish to make to improve the lives we live. This is a time where we often might not include our fears within the list.
Even the bravest person has areas of fear. We manage to skilfully negotiate these fears without often paying too much attention to them unless one day we need to face the fear. People will go on cruises rather than face their fear of flying. It is their compromise and they feel the enjoyment of beautiful, luxurious holidays.
When asked why they never fly, they will recite the well-versed disadvantages of flying, without often mentioning their actual true reason - their fear of flying. Nobody, apart from their nearest and dearest, needs to know. To the outside world, they hide the weakness of their secret, long-term fear.
There are a plethora of articles written about fear and the reaction on the body with the fight or flight response. The opposite of fear is love. A fearful thought can be picked up in the aura; the energy field surrounding the body. Fear can make the aura twist and recoil away from, say, a person or situation. Also, the heart energy centre (chakra) temporarily changes. These are the obvious initial changes.
Over a long period with a sustained, immense fear, you can see how changes start to impact the mental and physical body. This is why people often look outside of traditional western medicine to alternative healing therapy to help release these energy blockages, believing it will aid their healing and improve their well-being.
Apart from the body responses from fear that we know about, fear stops people becoming the best version of themselves or fulfilling their true capabilities, following their soul's path and maybe finding inner peace. People put in their prayers for help throughout the year, and when wonderful opportunities arise to make their world better, they are often too fearful to take the actions needed;
they won't apply for the job or promotion in case they get declined
they won't ask someone they have just met to spend more time with them socially, as friends, in case they look too emotionally needy
they choose not to ask out their ideal partner, incase the individual says no, and instead settle for partners who they feel are within their reach
they paint their homes in safe colours rather than the colours they adore to receive positive comments from visitors
they choose to wear clothes that are simply nice and are a conforming style rather than to explore their true individual tastes and potentially receive an emotionally negative comment
...and so the list goes on. When we look at our small fears, they can add up to quite a lot, and they have much more of an influence in our lives than we accounted for.
Fears can hold you back in your personal, work, and home life. You may choose to remain low key, under the radar, for the fear of social scrutiny and judgement from loved ones, friends, and acquaintances. It helps you feel safe, to avoid hurtful comments, negative emotions, facing rejection, or even questioning those you associate with.
So as you consider your goals for the year, your resolutions, think of including some of your fears; no matter how small. You will never know what you are truly capable of unless you face them. You can live your life trying to avoid scrutiny. However, as you set your fears free, you can bring in more love. As you open the doors of new opportunities, the world can become more magical. As a toddler, you did not give up on learning to walk; why give up on your fears so you can have more from enjoyment from life?
So if you can, include one or two fears in your resolutions that you feel you can conquer, and hopefully let your personal growth unfold. As you learn to toddle, then walk through your fears, one day you may run through them.
---
Interested to learn more? Get in touch with Julia below or use our search tool to find a holistic therapist.
Share this article with a friend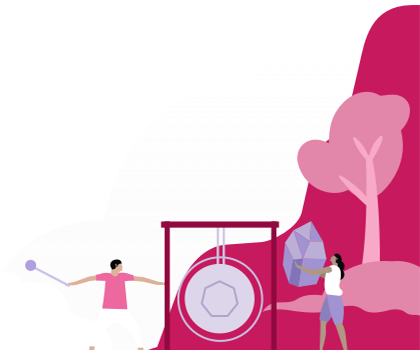 Find the holistic therapist for you