Usui Reiki level 1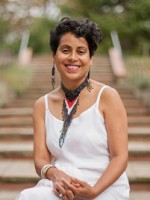 Date & Time:
14th - 15th July 2018, 10am - 4pm
Location:
Yuan Centre
Colwood Gardens
Colliers Wood
SW19 2DT
Email organiser
The two days will cover the following:
I like to begin by clearing individual space as well as the group space. I do this by Qi-gong exercises to help you ground, settle the mind and connect with your energy "chi" followed by sound (Tibetian singing bowl) sage for smudging to clear and cleanse your energetic field.
I will then follow on to:
The history of Usui system of Reiki and its lineage.
Benefits of Reiki in your everyday life.
Hand positions to treat yourself and others.
Four attunements over the two days to open your energy centres, hand, heart, third eye and crown to be a channel for Reiki energy to flow through you.
Mediation practices.
Group discussion and explorations.
Plenty of time to practice and gain confidence to give Reiki treatments.
At the end of the two days you will receive an authorised certificate and all students will also receive a comprehensive course manual. Post course support is also provided as standard.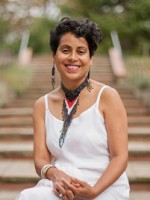 About Maria Cooper-Gomes
I am an experienced holistic therapist/healer and a Reiki master. I have been providing healing and training for over 10 years.

I am a member of Federation of Holistic Therapist (FHT) Complimentary Health Council (CHNC) and Acupuncture Society.

My classes are small to ensure that all the group members get ample of time to process and discuss.