Stress relief workshop
17th January 2021, 3pm - 4.30pm
£35 or £60 for two people from the same household or two friends who would like to join
"Every time you ask a question you EMPOWER. Every time you come to a decision, conclusion, a computation, judgement you are coming to the narrowest version of awareness you possibly have."  - Gary Douglas, founder of Access Consciousness®.
I am so grateful that, throughout COVID-19, I have been using some pragmatic tools of Access Consciousness® to help me shift the dense energy of what I have been experiencing. These tools are questions that open a space for awareness and consciousness to speak to you and for you to trust your knowing. 
With much excitement, I am inviting you to join me to a stress relief workshop.
In this workshop, I will be sharing ideas from Access Consciousness® that will give you a few simple tools to invite you to a whole new, different possibility to function from, saying NO to stress and YES to ease. You will receive a manual with the workshop.
Come, let's play, have fun and invite more ease/lightness into your world.
To book, please go to mariacoopergomes.com.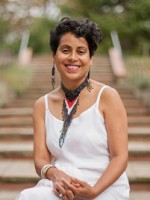 I am an experienced Reiki Master and I have been working with this energy for over 15 years. I offer training, workshops and one to one treatments for your wellbeing in SW London. My background is in the social care sector, I have excellent experience working with people with a variety of needs and I am very skilled at navigating group process.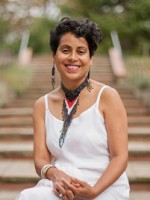 Hosted by

Maria Cooper-Gomes