Home

>

SOW - Seeds of Wellness using systematic kinesiology
SOW - Seeds of Wellness using systematic kinesiology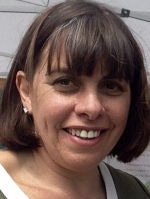 Phone:
01750 778 704 / 07773 634 884
Date & Time:
19th August 2019, 5.45pm - 6.45pm
Location:
The Healthy Life Centre
35-37 Bread Street
Edinburgh
Lothian
EH3 9AL
Email organiser
Come along to my introduction talk 'SOW – Seeds Of Wellness', demonstrating how Kinesiology works in the body. It uses muscle testing to find out where imbalances are and what may be causative factors.
Food intolerance testing is of great interest these days, as foods may be beneficial and energy-giving to the body, or they may be toxic to the body and therefore robbing you of your energy. It's not always the foods you think may be the problem that are actually the problem. Food intolerances can be a factor in so many problems in the body:
Negative effect on emotions
Headaches
Digestive: constipation, diarrhoea, bloating & abdominal pain
Joint Pain
and much more.
The Energy Zip-Up is a great tool to learn, especially if you have people in your life who may drain you. Let's be honest, we all know one or two of those. We can be in their company for an hour, and we come away feeling absolutely exhausted. I like to call them "Little Energy Suckers", and they can be people we love and who love us. So, the Zip-Up technique is great for when you know you are meeting up with them. It can also be used in addition to the Stress Release Technique I will be teaching.  
This is fabulous if you have to go to meetings that you don't enjoy, have exam stress, or other situations. The Stress Release Technique is super easy to do and super effective. It can be done as often as you like and can be done on anyone; babies, children, adults, and the elderly.
And, although I am talking about it at the end here, we will also be looking at the muscle that is related energetically to the brain right at the beginning of the demonstration. I will be teaching you different points that help with refreshing the brains energy. Great for afternoon energy dips, meetings, exams, reading, and just for those challenging situations that we all face.
Systematic Kinesiology is like a fusion of East meets West. The Eastern meridians used in the Chinese Acupuncture system are looked at, as well as the neurolymphatic and neurovascular points founded by Western doctors.
I look forward to welcoming you and sharing a fun, informative evening with you.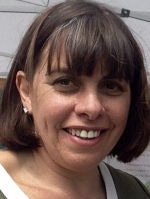 About Rosemary Tarrant
Being a health practitioner based in the Scottish Borders for the last 15 years has enabled me to build up strong supportive relationships with my clients and students. Systematic Kinesiology was the first modality I trained in and ignited my passion then and still does today. It still has the power to amaze me, it's simple and effective.