Home

>

Reiki level 2 (practitioner level - 2-day course)
Reiki level 2 (practitioner level - 2-day course)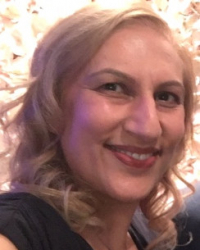 18th - 19th April 2020, 10am - 5.30pm
80 Dovehouse Lane, Solihull, West Midlands, B91 2EG
Reiki level 2 builds on the firm foundations of level 1 and continues to help you on your healing journey at mind, body, and soul level.
You receive the attunement for the first three symbols, which increases your vibrational frequency and your connection with the Reiki energy.
Criteria: Already attuned to Reiki level 1 and have practised self-healing for at least three months.
This is a two-day course, running from 10 am-5.30 pm on both days.
I am trained to deliver Reiki courses meeting National Occupation Standards (NOS) as per The Reiki Association and CNHC, covering the theory side of Reiki at level 2, and you will get plenty of practical hands-on experience over the two days.
By the end of the two-day course, you will;
deepen your understanding of Reiki
understand the meaning of the three symbols
start using the symbols along with mantras
have increased intuitive awareness
know how to give healing treatment to individuals, relationships, and environment
know how to send distant healing treatment
know how to send Reiki through time and space
know how to give shared treatment to another person.
receive a 'certificate of attendance and attunement at Reiki level 2'
If you would like to become a Reiki practitioner and start charging for your service, you need to;
complete 10 case studies (Minimum of four per person) and submit for assessment (there is a fee of £60 for marking these case studies)
keep a log of self-healing sessions
keep a log of healing sessions given to others, including animals
keep a log of anything you read, watch or research further. This will be part of your CPD
after Reiki level 2, maintain contact with your Master Teacher for at least 12 hours, via mentoring in a group or one to one basis
complete basic first aid certification
have basic listening and counselling skills
Once you have met the above criteria, you will receive your 'practitioner certification' which will be valid for professional and public liability insurance.
The fee includes all tuition, the attunement, and course manual, plus refreshments. You may bring a packed lunch, or the local shops at Dovehouse Parade (Warwick Road) are a five-seven minute walk.
Free parking - please feel free to park on the driveway.
If you would like further information, please call me on 07490 182 162.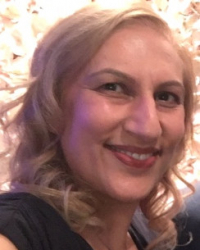 I am Jyoti Rekhi and I've been practicing The Art of Reiki since 2012. I am a Verified Member of The Reiki Association. I am a member of Complementary & Natural Healthcare Council (CNHC) for Reiki, meeting National Occupational Standards (NOS). I am DBS checked & insured with Balens. I look forward to sharing this ancient Art of Healing with you.