Reiki Level 2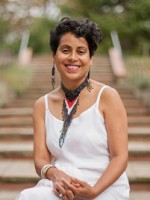 Date:
22nd - 23rd September 2018
Location:
Yuan Centre
Colwood Gdns
Colliers Wood
London
SW19 2DT
Email organiser
Length of course – two days.
Cost – £300.

You will need to have completed First Degree Reiki with an accredited Reiki Master. Learning Second Degree will allow you to be a practitioner, enabling you to practice outside of family and friends. It is a good starting point if you are drawn to doing healing work or want to add this modality to other work you do.

Second Degree will deepen your connection to the loving Reiki energy. It will increase your intuition and your ability to understand yourself on a much deeper level, which will lead you to a path of self-discovery and inner fulfilment. When working with people, you will be able to connect on a much deeper level which help you to understand and support your clients.

Over the course of two days you will receive two attunements, learn three symbols and their uses, which will immensely improve the power of the Reiki energy.

Use of the symbols allows you to send distant healing, healing for the past, and healing situations for the future. It also allows you to clear negative/unwanted energies in your environment and can also be used to protect yourself against negativity.

You will be awarded an authorised certificate and all students will also receive a comprehensive course manual. Post-course support is also provided as standard.
The two days will include:
Qi-gong exercises to help you ground and settle the mind.
Sound and smudging to clear and cleanse your energy field.
Two attunements over the course of two days to open your heart, palm and crown.
Learn and practice the three symbols, power, harmony, distant /connection symbol.
How to use the symbols in a self-treatment.
How to use symbols when giving professional treatments. 
How to use symbols for send distant healing, healing the past and healing future situations.
How to use symbols to send for personal global situations. 
How to use the symbols to cleanse your space: home, place of work etc.
Chakra balancing.
Meditations.
Group discussions and explorations.
Here is a testimonial from a student who has done Reiki 2:
"Since doing Reiki 2, I have certainly seen changes in my life, especially in my mood. Many of the negative thoughts I have carried around have somehow magically filtered out and I don't care about them anymore. So I am really liking the direction my life has started to move." J.A.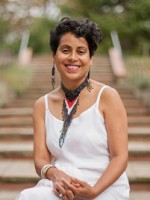 About Maria Cooper-Gomes
I am an experienced holistic therapist/healer and a Reiki master. I have been providing healing and training for over 10 years.

I am a member of Federation of Holistic Therapist (FHT) Complimentary Health Council (CHNC) and Acupuncture Society.

My classes are small to ensure that all the group members get ample of time to process and discuss.