>

Mini Thai Foot Massage workshop for all
Mini Thai Foot Massage workshop for all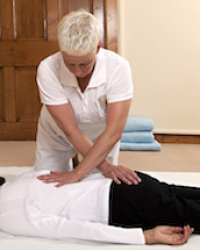 5/1 The Standard Buildings, 94 Hope Street, Glasgow, G2 6PH
Come along for a wonderful opportunity to learn some authentic Thai Foot Massage techniques that you can use for friends and family. You'll learn traditional massage techniques and stretches, Sen energy lines and how to use the rosewood massage stick on the pressure points.
This Mini Thai course is great for those considering attending our Thai Foot Massage Certificate Course taking place in June 2021.
Book early to nab one of the six available in person places, but we also have limitless places available via Zoom! You will be sent the Zoom link and access code once registered.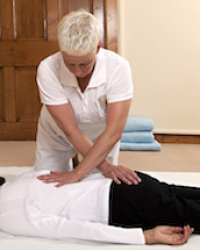 Lucy Trend, director and principal teacher at STMTS, will be delivering this course. Lucy is a shiatsu therapist, specialist in pregnancy and fertility. She is a doula and a trained well mother teacher, also offering post graduate training courses for complementary therapists, midwives, doulas and OBGs, in massage, shiatsu and moxibustion.