>

Mindfulness based living course
Mindfulness based living course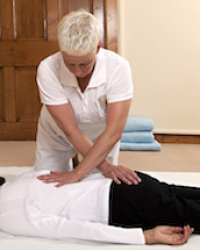 20th April - 15th June 2021, 9.30am - 11.30am
Eight sessions course £160 full price (sliding scale offered - minimum payment £100)
This Mindfulness Association MBLC course enables participants to establish an effective and regular daily mindfulness practise so as to help the mind to settle and stabilise.
It is ideal for both beginners and for those who have previous experience of mindfulness and want to develop their practice. It provides an in-depth personal practice experience in a tutor-led group environment. It provides a good foundation for those who wish to go on to train to teach mindfulness.
The structure of the course: 
There are eight sessions, led by tutor Lucy Trend. Each session is two hours long. There is an introductory class before the course begins for those who are curious but not sure whether to commit to the full training. Also, there is a follow-up class after the eight-week course ends. A day of mindfulness practice can be included, usually between sessions six and seven.
The weekly themes (sometimes run monthly):
Introductory session – What is Mindfulness and why practice it?
Session 1 – Start where we are
Session 2 – The body as a place to stay present
Session 3 – Introducing Mindfulness support
Session 4 – Working with distraction
Session 5 – Exploring the undercurrent
Session 6 – Attitude of the observer
Day of practice - Day of Mindfulness – £75 (minimum £50) open to all (you don't have to be attending the MBLC course).
Session 7 – Self-acceptance
Session 8 – A Mindfulness based life
Follow-up session – The rest of your life
Teacher training pathway: Mindfulness Association provide a comprehensive teacher training pathway for those who have attended this course and wish to train to deliver the MBLC. The MBLC is recognised as an eight-week course in the UK Good Practice Guidelines and those trained to teach it are eligible to join the UK Listing of Mindfulness Teachers.
For more information, go to mindfulnessassociation.net.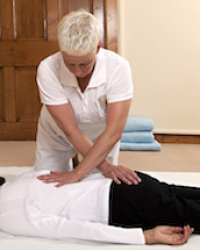 Lucy Trend, director and principal teacher at STMTS, will be delivering this course. Lucy is a shiatsu therapist, specialist in pregnancy and fertility. She is a doula and a trained well mother teacher, also offering post graduate training courses for complementary therapists, midwives, doulas and OBGs, in massage, shiatsu and moxibustion.